Charles Rogers, popular AmNews columnist, publicist, dies
Ron Scott | 5/9/2014, 10:53 a.m.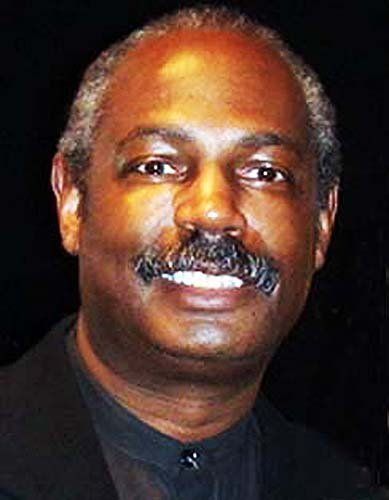 Charles Rogers, a long-time entertainment columnist for this publication who kept his readers in the know about their favorite celebrities, from actors to singers, Black theater and major productions, died on April 29 at the Bishop Henry B. Hucles Nursing Home in Brooklyn. The cause of death was cancer, as confirmed by his son Prince Charles E. El Rogers-El. He was 67.
Rogers was a persevering writer who earned a reputation as a noted columnist, writing his "Different Stages" column for this publication and as a public relations consultant, manager, songwriter and media coach.
He loved the art of communication and used the banner of Charles Rogers Communications to promote his writing and work his magic as a publicist known for getting results for many clients over the years.
His client public relations roster included such actors as Obba Barbatunde, Lorey Hayes and Shari Headley; rappers MC Trouble and Doug E. Fresh; radio personality Vaughan Harper; and Black theater companies such as the HADLEY Players and Woodie King's New Federal Theater.
"Charles Rogers' passing dims the lights on Black Broadway, Black off-Broadway and Black off-off Broadway, because that's where he could be found listening, appreciating, writing, supporting and chronicling," stated Ann Tripp, news director at WBLS-FM. "He could always be counted on to give a little ink to those new to the scene as well as to make sure his readers never forgot the great ones whose contributions were poached and who were never given their due by mainstream entertainment reporters."
Rogers started pitching his media coaching classes to major record companies just as the big surge to sign rap artists and teen groups began. He realized these young newcomers would need coaching in speech and television etiquette before they were ready to be interviewed by major publications and electronic media. It was an idea that many record labels such as Epic, Sony, Polydor and Arista Records recognized, hiring Rogers soon thereafter.
"Charles was my friend, my brother, my salsa partner, the journalist I could always count on when I needed him," said La'Verne Perry-Kennedy, former VP of media relations with Sony Music. "He was the consummate professional and could turn out a bio, press release or canned feature faster than anyone I know! He wrote the first Luther Vandross bio for me—the first of many! I will miss him dearly."
Rogers started writing over 30 years ago, long before computers hit the scene. He and I used to laugh hysterically about how we used to type all our pieces on those manual typewriters, and if you made a mistake, you had to start all over again, then hand-deliver the pieces to the publications. Plus, as a publicist, he hand-delivered all his press releases to the various publications in the rain, snow or sleet. Summer and spring were the best for deliveries.
Rogers easily made the transition to the world of technology with its computers and smartphones. It turned out he was so busy, he needed a desktop and laptop to keep up with his growing communications company and all his clients.