Charles Rogers, popular AmNews columnist, publicist, dies
Ron Scott | 5/9/2014, 10:53 a.m.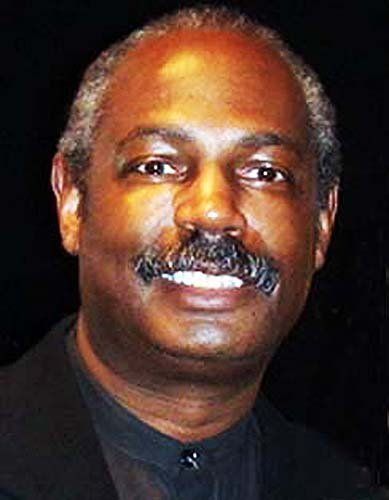 He wrote his first column for this publication 30 years ago. During those three decades, his column remained fresh and informative, often with tantalizing tidbits that only he could get from the stars with his cool look and savoir faire. His column became a mainstay in this newspaper, earning him fans that defied any generation gap, stretching from teenagers to elders.
"Charles Rogers represented the Black press at a time when readers relied on the medium for clear, concise reportage related to people of color," stated Vinette K. Pryce. "Using his column published in the Amsterdam News, he broached every aspect of the sports and entertainment spectrum, providing his perspectives on theater, films, music, television, publishing and the games. Charles' poignant items were usually on the cutting edge of news reporting. More than anything, he was a colleague who tried to support others. He was a friend."
In the early 1980s, Rogers was invited to write a syndicated column in London on America's rap artists and the new hip-hop scene. For that project, Rogers adopted the name "Chuck Chill." Needless to say, the man knew music, from R&B to blues, rap, jazz and funk.
Little did he know I would call him that for the rest of his days. He noted, "I wouldn't let you call me that, but since you are my brother from another mother, it's alright." That was the phrase he used for his many friends in and out of the business. He would greet them with "My brother from another mother, what's going on?"
Charles Edward Rogers Jr. was born to Ellen Mae Sawyer Rogers and Charles Edward Rogers Sr. on June 30, 1947, in Brooklyn, N.Y., where he was raised and resided until his death. He attended Thomas Jefferson High School and later joined the U.S. Army, getting stationed in Korea as a cook. His love for music and writing was already prevalent before he went into the service. He was given an honorable discharge after two years and returned home to Brooklyn.
After writing for some local publications, he attended Queens College, where he majored in journalism. By the late 1970s and into the 1980s, Rogers was writing for such popular teen publications as Right On!, Black Stars and Black Beat. When it came to writing biographies for new artists, Rogers was the go-to writer for such record labels as Sony, Epic, Arista, Motown, Warner Bros. and Atlantic.
Rogers' flair earned him appearances in a few television commercials. He was a member of SAG-AFTRA and also hosted his own radio show, "The Charles Rogers Express."
"Charles E. Rogers will forever remain in my mind as an outstanding entertainment reporter who always captured his readership with his in-depth stories and interviews," stated Don Thomas, entertainment editor at the New York Beacon. "He was a personal friend and will surely be missed."
Rogers was a Black press warrior, a wordsmith who kept the public informed of the happenings in the Black community and beyond, from entertainment to politics. Like his mentor Mel Tapley, a former AmNews editor, he was conscientious and believed in perfection. He inspired us to reach to the stratosphere. On this winding road of chaos, I am fortunate to have crossed paths with Rogers and call him a dear friend, who will greatly be missed. Hey, Chuck, write on.
Rogers is survived by his four children: his daughter, Cicely Rogers (Brooklyn), and his three sons Prince Charles (Miami) and twins Ra'Chaun and Rachard Rogers (Brooklyn); four grandchildren: Winter Ann Rogers, Aries Aseer Ali Allah, Victory Rose Ali Allah-El and Amoor Ali "Cordoba" Allah-El; and his two brothers: Timothy and Steve Rogers. He was preceded in death by his younger sister Sandy "Sahdika Muhammed" Rogers.
Rogers' funeral was held on May 6 at Duryea Presbyterian Church in Brooklyn. Following the funeral, he was laid to rest at the Calverton National Cemetery in Calverton, Long Island.