Mutale Nkonde: Super mom, aspiring international community builder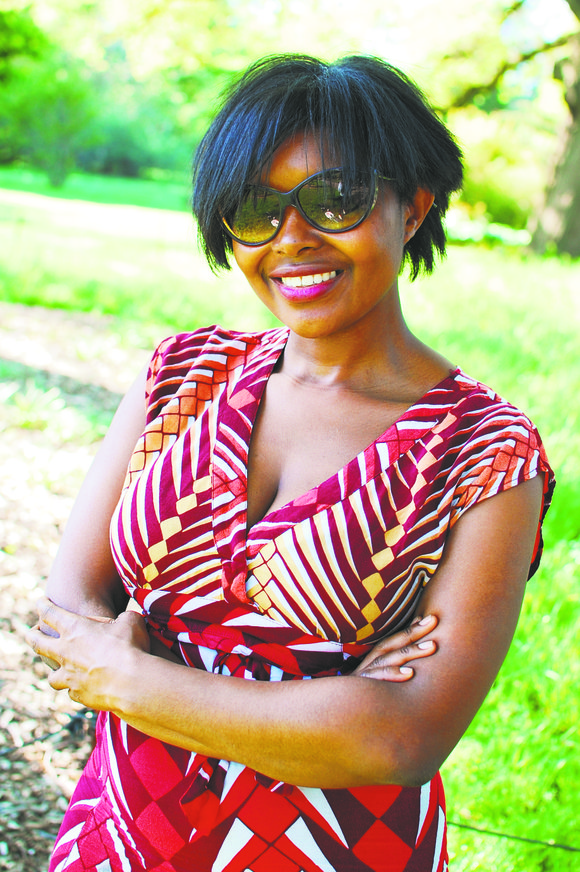 Mutale Nkonde is a remarkable young lady.
Really, she is. Her story is both poignant and inspirational to any woman striving to be on the top of her game and her business all while balancing single parenthood and international community-orientated aspirations!
Nkonde was born in Zambia, grew up in Britain, lived in Russia, the Arab Emirates and Japan and then moved to New York City eight years ago to work as a journalist. Getting involved in the hectic, exciting presidential campaign of then-Sen. Barak Obama in 2008 led to her starting a career in politics. Most recently, she worked with Bill Lynch Associates as their director of labor.
Working in the offices of the famed and beloved "Crumpled Genius," the late Bill Lynch, convinced her to live out her belief that "Black people should be job creators" by starting her own business, founding Nkonde & Associates, a management consultancy firm "that connects foundations, nonprofits and businesses to their target audiences through a social justice lens."
Living in Brooklyn with her two sons, Mutale and Roberto, this "chief visionary" of Nkonde & Associates has an underlying passion and crusade in
"the development of Africa, building strategic relationships and female empowerment." She is one of those women who, wherever she is, is always making strategic connections and doing long-term networking.
"I am all about building relationships across the world. In everything I do, I am about having women be recognized for their power and ability. I want to have women network everywhere."
Nkonde's story is a big one. After her many international travels, she landed in New York City in 2005. "By 2010, my life had fallen apart."
Sitting in a Brooklyn park, she told the AmNews, "It was a difficult time. My marriage ended, and I was forced to move, and I was faced with a messy custody battle. But luckily, and with a lot of faith and effort, within a few weeks I used my network to find a new apartment, buy food, clothe my children, secure a therapist and find a new church."
She credits the strategic relationships she built over the first five years in this city with enabling her to start a new life. It was then she decided she would use her life to help people build power teams. "Not just groups of people who know each other," she said, "but teams of people who use points of intersection to make their dreams come true."
She declared that Nkonde & Associates is a full—service management consultancy specializing in developing strategic relationships between major brands and their natural community and governmental partners. "We broker relationships that have clear racial, economic or social justice goals by leveraging our connections to global influencers across a range of industries. If you are an emerging brand, we can structure the corporate ask. If you want interface with a governmental agency, we meet with them and facilitate the relationship on your behalf and help your firm navigate the landscape. If your company wants to develop a social responsibility practice, we can plan and execute it. Want to expand into Africa? We can help you break into the continent." Business meets community, meets launch, meets grand empowerment propositions.