Misty Copeland is growing stronger!
By CHARMAINE PATRICIA WARREN | 5/22/2014, 2:05 p.m.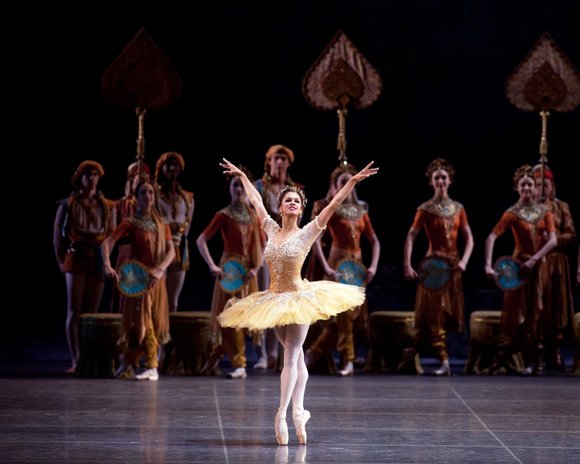 Misty Copeland continues with her strong comeback this season for American Ballet Theatre (ABT) and is featured in George Balanchine's "Duo Concertant," Natalia Makarova's "La Bayadere" after Marius Petipa, Enrique Martinez's "Coppelia" and Kenneth MacMillan's "Manon." Copeland will be making her debut in "Duo Concertant" this season. In an interview with the AmNews last October ("Misty Copeland is back!"), she shared her thoughts on what she hoped the spring season and dancing in "Coppelia" would bring. Back then, she said, "I have not started preparing for 'Coppelia.' I've started looking at some videos but haven't really dove in yet." She continued, "I feel that when given the opportunity to do leading classical roles, I have to approach it with a more focused and finessed eye. It's rare that I'm given the privilege, so I feel that so much more is at stake. It's my chance to prove myself … for all the Black women that were never given the opportunity. It's a heavy weight that I take on proudly. The thought of being the sole lead of Swanilda makes me smile every time I think about it."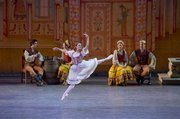 Copeland, a member of ABT's corps de ballet since in 2001, became the first African-American soloist in over two decades in 2007. Since her injury in 2012 (multiple stress fractures to her tibia), which stopped her from dancing for nearly one year, she has been growing stronger. Equally strong is her dedication to bringing more dancers of color to the world of ballet. Copeland has been a proponent for Project Plié launched by ABT and their CEO Rachel Moore. Described by ABT as a "comprehensive initiative to increase racial and ethnic representation in ballet and diversify America's ballet companies," Project Plié has now taken root. Don't miss Copeland this season! For more information, visit www.abt.org.