Nigerians and New Yorkers rally for kidnapped girls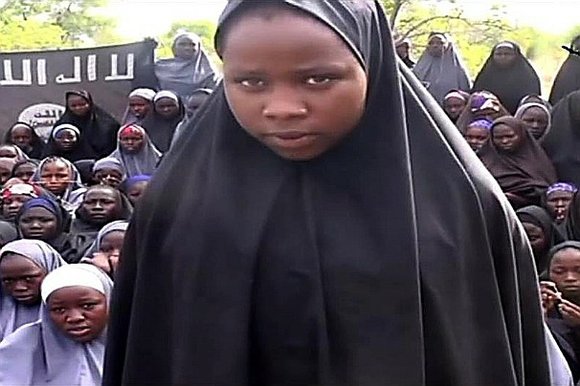 It has been six weeks since armed men kidnapped 276 school girls aged 16-18 from the village of Chibok in the northeastern Nigerian state of Borno.
Under the banner of #BringBackOurGirls, the world has joined Nigerians in conducting active searches and making loud demands to secure the safe return of the minors amidst reports of some being shot and others raped.
"It is past time to hold anything back with this Boko Haram. Now these kidnappers are talking about taking more girls. We have civilian and military groups that are looking for them, but time is going," said Igwe, a transplanted New Yorker from eastern Nigeria. "Hopefully we will be able to retrieve most of these girls."
He told the Amsterdam News, "The fear in Nigeria for these poor girls is that they have been abused and no doubt harmed. These savage Boko Haram people will use them as human shields to protect themselves if the military fire on them."
Even as Nigerian security forces make efforts to locate these kidnappers and their victims in the vast dense and deadly forest where they are believed to be, everyday people are actively responding too. Various civilian groups have been searching the forest to find these children.
The British newspaper the Daily Mail spoke to Baba Goni, a 15-year-old boy who says that he found and rescued two of the girls. They had been beaten, raped, tied to trees and abandoned near the village of Ba'ale in Chibok. Baba said that four of the girls had been shot for being "stubborn and uncooperative."
Baba said that since the girls were taken from their school in Chibok, he and other determined groups of locals have jumped in pick-up trucks or headed out on foot to find the girls.
He said, "I heard the girls crying and telling the others that they had been raped then just left there. They had been with the other girls from Chibok, all taken from the school in the middle of the night by armed men in soldiers' uniforms. We couldn't do much for them. They didn't want to talk to any men. All we could do was to get them into a vehicle and drive them to the security police at Damboa. They didn't talk; they just held on to each other and cried."

Baba said that he too had once been kidnapped by Boko Haram; after two years of unfathomably harsh and brutal living in the bush, he managed to escape. He said Boko Haram had killed his uncle in front of him, and now he was a part of a vigilante group striving to ouster Boko Haram and find as many of the girls as he could.
Reportedly, out of the 276 children originally snatched, 223 are still missing.
Baba sadly said, "By now I have seen this violence many times. It never gets better. It will always be an even worse sight than finding those poor schoolgirls in the forest."
There are so many angles to this ongoing crisis and dozens of proposed strategies.