Nigerians and New Yorkers rally for kidnapped girls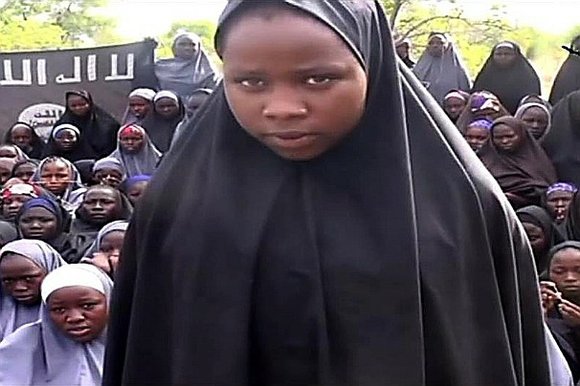 Putting this militant islamic fundamentalist group into context, international social and political observers are arguing about the issue of who is funding Boko Haram, as the group is armed with sophisticated weaponry, prime intelligence of where and how to strike and is constantly mobilized. Descriptions of the group vary from their being accused on Wikipedia of being a destabilizing combination of the CIA and Mossad to their being a manic group of men with a dangerous religious fervor set upon spreading sharia laws throughout Nigeria.
"America, Israel and Britain have economic interests in Nigeria," said Igwe. "I don't think they want to destabilize the country. They do not want to stop the oil flow. Perhaps they want a regime change, but I don't think that is it. I think the money is coming from the Saudis. Whoever it is—there are outside people involved, acting not in the interests of the Nigerian people, or Africa for that matter."
Activists around the world have taken to social media and traditional media outlets and pounded the pavement outside Nigerian consulates or embassies demanding the return of the students.
New York is certainly no different. Among the grassroots pop-up-protests and meetings planned are rallies at the office of the consulate general of Nigeria (828 Second Avenue at 44th Street) and a prayer vigil hosted by the Rev. Dr. Herbert Daughtry and Interfaith religious leaders at Ralph Bunche Park (across the street from the United Nations, on the corner of First Avenue and 42nd Street in Manhattan). For information, call 718-596-199 or email 415@holc.org.
There will be a #BringBackOurGirls press conference on Friday, May 23 at Queens Borough Hall at 12 p.m. Organizers including Nkechi Ogbodo of Kechie's Project, women's empowerment activist Nneka Onuorah and Caricom activist Monica Sanchez.
George Onuorah, activist, author and co-organizer of the Queens press conference, told the AmNews, "We are concerned about the abducted Chibok girls from northern Nigeria. With women rights everyday being trampled and taken away, we must stand up and voice our disappointment and call on the Nigerian government to leverage international support to restore stability. Every day, we
read reports of violence, bombings and kidnappings and innocent citizens losing their lives. That must
stop or we are headed to new cataclysm."
For more information, call 917-346-9204 or email grisingson@yahoo.com.