Oliver Brown was more than a footnote in history
Herb Boyd | 5/22/2014, 11:08 a.m.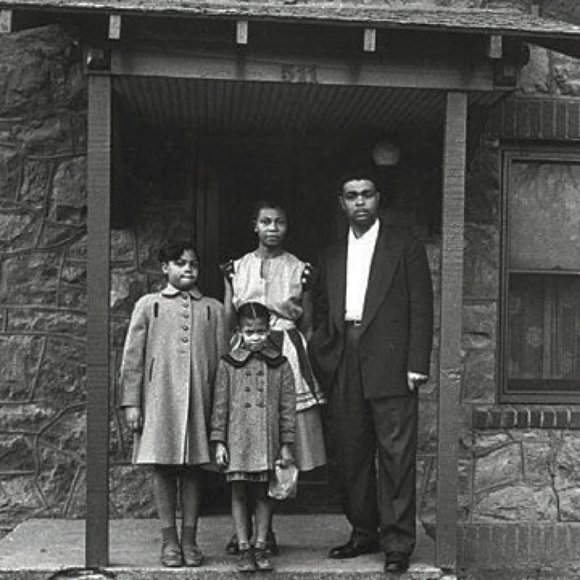 He told the court that his occupation was a carman welder, which was never explicitly defined, though he later explained that he was employed as a welder at the Santa Fe railroad for 15 years.
Brown related how difficult it was rising very early in the morning and getting his daughter ready for a long and somewhat dangerous trek to school. She had to be ready to leave home at 7:40 a.m., he testified, and then walk through the dangerous switching yards of the Rock Island train line on her way to the bus stop, where she would be picked up and taken to the all-Black Monroe Elementary School, which was about 21 blocks away. "The bus was often late," he told the court, "and many times Linda would have to wait in the cold, rain and snow until the bus arrived … she would have to clap her hands and jump up and down to keep warm. They have no provisions at all to shelter them."
He also said that the bus schedule was extremely inconvenient, which meant that Linda Brown would have to wait up to 90 minutes on some days until the school opened at 9 a.m. His lawyer objected when he was asked if he would prefer his daughter to attend the much closer Sumner School, which was about seven blocks from the Brown residence. The judge said that obviously parents would want their children to attend a school closer to home. Oliver Brown said his daughter usually arrived home around 4:45 p.m.. There were a few more inconsequential questions, and Oliver Brown was dismissed—and practically relegated to obscurity.
This Week in Black History
May 19, 1925: On this date, Malcolm Little, later to be known as Malcolm X and El Hajj Malik El Shabazz, is born in Omaha, Neb.
May 24, 1974: The great maestro and composer Duke Ellington dies on this date. The leader of his own orchestra, he composed more than 2,000 songs, many of them still popular today.
May 19, 1977: Alex Haley, who worked with Malcolm X on his autobiography, is honored with a three-day statewide celebration in Henning, Tenn.
During the cross-examination, the lawyer for the school system tried to indicate that there were white children who had to go the same distance to school as Linda Brown, but the judge said that was irrelevant.
Five years after the court's ruling, the Brown family moved to Springfield, Mo. Two years later, Oliver Brown died of a heart attack at the age of 42, and his widow moved the family back to Topeka.
Today, Linda Brown Thompson is 72 and continues to work as a civil rights activist.
In 1988, the nonprofit Brown Foundation for Educational Equity, Excellence and Research was founded by Topeka community members to honor Oliver Brown and to preserve the legacy of the Civil Rights Movement. His daughter Cheryl Brown Henderson works with the foundation. On Oct. 26, 1992, after two years of work by the Brown Foundation, President George H. W. Bush signed the Brown v. the Board of Education National Historic Site Act, which established the former Monroe Elementary School as a national park.