Children's book fair in Harlem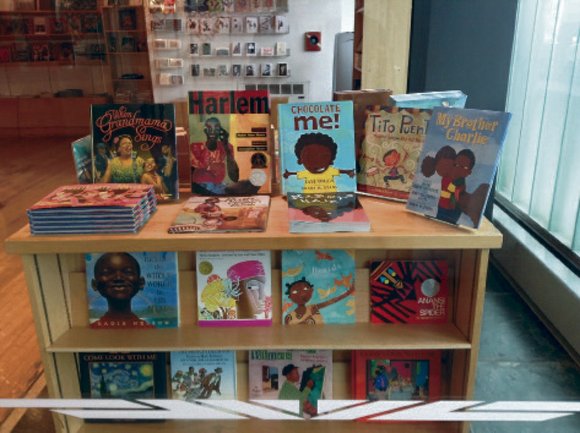 Strolling down Amsterdam Avenue, searching for new bargains and the prices that only Harlem can create, the store window of the Studio Museum of Harlem (on the ground floor, which houses the studio store) made me stop and, like a child, press my nose against the glass window and wish!
Inside, I spied with my little eye an array of children books featuring people of color that look like me—smiling, caught mid-adventure on colorful covers and written by several authors that also look like me.
Books. Remember tangible books? I hope you do, because on June 1 there will be a treasure trove of them at the Children's Book Festival.
"It's an exciting summer for the Studio Museum," stated Elizabeth Gwinn, the communications manager. "Our mission is to bring children and families together from New York City and surrounding areas to meet, read and creatively engage with their favorite children's book authors and illustrators."
"I enjoy this part of my job immensely," shared K. Shannon Ali, the visitor service manager and curator of the books and other affordable and unique trinkets that fill the studio store.
Ali continued, "The wealth of new works is exciting, and the variety increases each season. The summer event is just the beginning of an exciting slate of art. It's important to remember, when wanting to visit our museum, that it's a suggested entrance fee. Suggested. If you don't have the money, that shouldn't stop [you] from stepping into our doors and having a great time because great art is waiting."
The June 1 Children's Book Festival will include story time, book signings, hands-on art making workshops, special performances and giveaways. Participating authors include Kwame Alexander, Bryan Collier, Zetta Elliott and Jacqueline Woodson.
To learn more, visit www.studiomuseum.org/event-calendar.