Hip Hop Hall of Fame inducts Sugar Hill Gang, the Sequence, 'Wild Style'
5/29/2014, 5:36 p.m.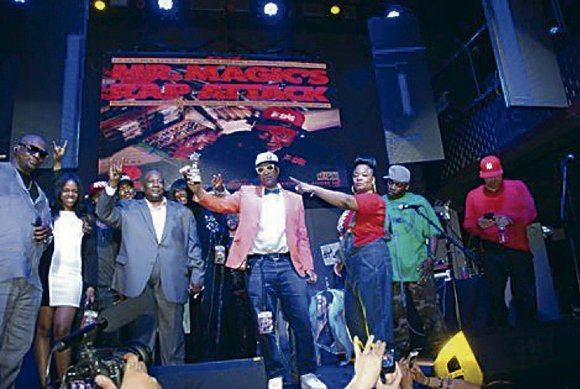 The Hip Hop Hall of Fame Awards Show returned to television, taping at Stage 48 in midtown with a memorable induction ceremony and concert event that was hosted by the legendary Roxanne Shante with DJ Mell Starr on the turntables.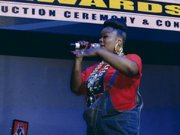 The show featured many highlights, including a special tribute performance honoring the late DJ EZ-Rock, which included a "birth of hip-hop scene" featuring B-Boy breakdancers Chief 69 and Vitamin D of the Zulu Nation dancing and spinning, while graffiti art flashed on the video screen. There was a memorable performance of "Radio" from his friends the legendary Harlem group Crash Crew, and his group partner Rob Base performed their chart-topping hit "It Takes Two." Hip Hop Hall of Fame Museum Chairman JT Thompson presented a special award to DJ EZ-Rock's wife and daughter in his honor.