Hope and skepticism in the pursuit of the abducted Nigeria girls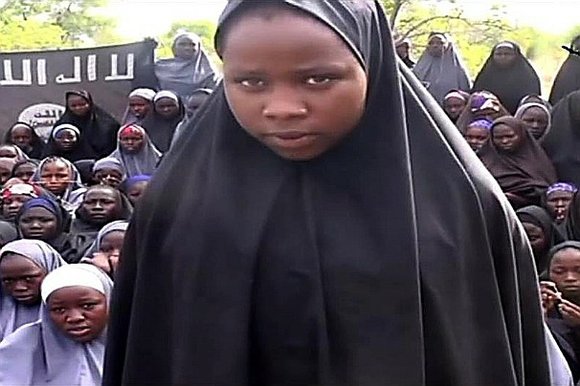 Hope tempered with trepidation has followed the news that the almost 300 girls have been located. Many are skeptic but also hope the claim is true. The world anxiously waits for positive news of the teenage girls who were abducted on April 14 from their school in the northeastern Nigeria town of Chibok, Borno State.
The Rev. Herbert Daughtry, co-founder of the Interfaith Religious Leaders to Save the Abducted Nigerian Children, said, "I am hope that the news from the government of Nigeria that they have located the girls is factual. At least some progress is made, but I am not satisfied until the girls are home." 
While according to the Associated Press, the U.S. Defense Department has stated that it not been able to confirm the reports, Nigeria's chief of defense staff, Air Marshal Alex Badeh, said that the Nigerian troops can locate the girls. "We can't go and kill our girls in the name of trying to get them back," he said, speaking to a disgruntled crowd of thousands who marched to Defense Ministry headquarters in Abuja.
He said, "We want our girls back. I can tell you we can do it. Our military can do it. But where they are held? Can we go with force?" The people yelled, "No!"
"If we go with force what will happen?" Badeh responded.
"They will die," replied the disillusioned people, acknowledging the fear that Boko Haram would use the girls as human shields or just murder them if they were confronted.
Even though the Nigeria government has said that it will not negotiate with Boko Haram, the fundamentalist Islamic group, which has caused murderous havoc in the country since 2010, observers say that the government may have to consider the group's request to swap the girls for some of their captured colleagues.
Reportedly, President Goodluck Jonathan struck down such a deal last week with Boko Haram and would have had at least some of the girls released.
It was reported on Tuesday that in a possible prisoner-for-hostage swap deal, former President Olusegun Obasanjo met with associates of Boko Haram at his farm in southern Ogun State. However, it is unclear if Obasanjo has the power to conduct such a negotiation, as he is now as a private citizen.
The girls are suspected to be in neighboring nations Cameroon or Chad, so 80 U.S. Air Force personnel have landed in the latter. President Barack Obama claimed that the military personnel intend to gather intelligence and surveillance with, among other things, flying reconnaissance missions over northern Nigeria and surrounding areas.
The U.S. also noted that it would be using a Predator drone and "unarmed" Global Hawks.
Fears loom large in certain quarters, however, that this is leading to an increased Western militarization of the continent.
Writer and activist Ajamu Baraka has spoken about how NATO and the U.S. was warned way ahead of time that weapons they sent to Libya in their effort to topple the President Muammar Gaddafi would end up being dispersed in many unknown hands in Africa. Some claim that this is exactly what has happened. Baraka cites such an outcome in his piece "U.S. War Against Libya Boosted Boko Haram" at ‪blackagendareport.com.