Hope and skepticism in the pursuit of the abducted Nigeria girls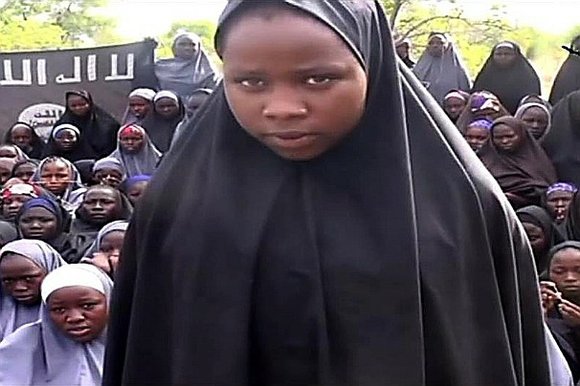 On social media, Rosa Clemente, a teaching assistant at the University of Massachusetts Amherst
, declared, "I won't tweet or hold a pic of #bringbackourgirls; [it] reminds me of Cony2012 and invites more U.S./NATO militaristic intervention on the continent. Of course I send light that all these girls are freed and then healed and abhor that they have become pawns of men and American foreign policy. What about actual diplomacy instead of intervention?"
As a series of bombs rocked Jos, Abuja and Kano, Nigeria, frustrated and terrified civilians are taking it upon themselves to defend themselves and fight back against Boko Haram.
According to Nigerianwatch.com, "Local women in the villages of Attagara and Kawuri in Borno State disarmed 10 Boko Haram terrorists who tried to attack their communities over the weekend, resulting in the lynching of seven of the insurgents."
The Associated Press reported, "Traditional hunters armed with homemade guns, poisoned spears and amulets have gathered in their hundreds, eager to use their skills and what they believe to be supernatural powers to help find nearly 300 schoolgirls abducted by Islamic extremists.
"Some 500 hunters, some as young as 18 and some in their 80s, say they have been specially selected by their peers for their spiritual hunting skills and have been waiting for two weeks in Maiduguri, the Borno State capital and the birthplace of Boko Haram, to get backing from the military and get moving."
"Our troops are out there combing the forests and all other possible locations searching for our fellow citizens," said Mike Omeri, a government spokesman.
On Friday, May 23, there was a press conference at Queens Borough Hall in Kew Gardens, with activist groups and individuals in attendance, including Kechie's Project and congressional candidate Joseph Marthone.
Activist and author George Onuorah, who was the co-organizer of the conference, told the Amsterdam News, "We called on the Nigerian government to expedite the release of the innocent girls abducted and held captive against their will by Islamist extremists Boko Haram. We feel our country will be better served if we collectively jettison religious divisions that have created a schism between the Muslim north and the Christian south, cast away ethnocentrism and embrace the concept of 'One Nigeria' if that is at all possible, work for our collective aspiration. The 1914 amalgamation of the Northern and Southern Protectorate by British Lord [Frederick] Lugard had created Nigeria, where until this day, we are grappling with the division and differences occasioned by that experiment."
According to Onuorah, the young generations who are poised to eventually take the reigns of governance must do so with a sense of "patriotism in their civic pursuits and engagement," to make Nigeria "a model for democratic nations on the cutting age of true progressive, transformational change."
The key point right now, concluded Onuorah, is that "women's rights and the rights of innocent young girls—including those abducted at Chibok—should be preserved and protected."
In New York, Daughtry's Interfaith Religious Leaders will continue their prayer vigil and host a press conference at 12 p.m. on Thursday, May 29 to respond to the government's claim to have found the girls. The conference will be held at the Ralph Bunche Park across the street from the United Nations, on the corner of First Avenue and 42nd Street.
On June 2 at 12 p.m., the Interfaith Religious Leaders are planning a mass rally in front of the Nigerian Mission at 828 Second Ave. at 44th Street.
Nkechi Ogbodo's Kechies' Project is organizing a people's panel, "The State of the Nigerian Girls," at 777 U.N. Plaza on June 9 from 1-4 p.m. For more information, contact nkechi.ogbodo@kechiesproject.org.