NYC: Beyond the 'Apple' of your eye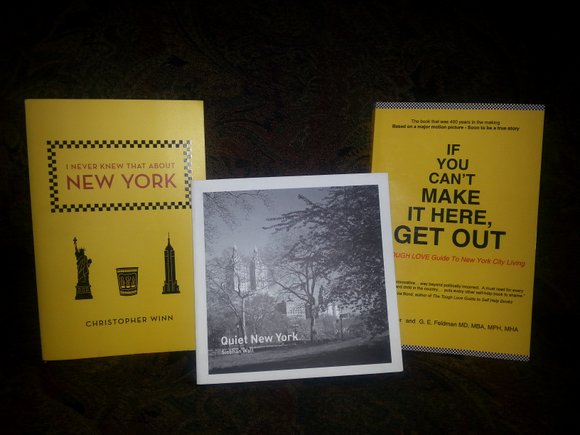 New York City is on a literary roll as of late. As one of the most fascinating cities in the world, it has been the subject of countless articles, movies and documentaries, plays and more. Discovering New York City is like pulling back the layers of an onion—the deeper you go, the more richness and flavor you find.
Books about the Big Apple run the gamut, covering every aspect of the city, from easy guides to visual celebrations, historic landmarks to famous residents, intimate portraits to kid adventures and everything in between. Three of the latest books delve into some of the city's unknown facts, the quiet side and, for residents—how to take it or leave it. So whether you're a native, a transplant or just a tourist passing through, you're sure to discover an abundance of heartwarming stories and surprising insights that make up all that is New York.
"I Never Knew That About New York"
It is only natural that a freelance writer who has written quiz questions for TV and collected trivia for over 20 years would come up with the best-selling "I Never Knew That About" book series.
In his latest book, "I Never Knew That About New York," author Christopher Winn (who dedicates the book, in part, to "New Yorkers through and through") divides Manhattan into 18 sections, each arranged as a walk—should one desire to embark upon them as such—and delves into each section's history, development, monuments, character, neighborhood gems, tourist attractions and more that ultimately connect readers to the overall tale of the city as a whole. Another charming aspect is that it is peppered with black-and-white illustrations, which lend themselves to the creation of a very nostalgic, intimate experience of the city.
In the book, you'll find the expected information, like the fact that the city was named "New Amsterdam" when founded in 1625, and that Grand Central Terminal is the largest railway station in the world. But did you also know that Columbus Circle is the point from which all official distances to and from the city are measured? Or that America's most popular cookie, the Oreo, was invented in the early 1900s inside the original Chelsea Market, which still stands today? Or that the Cathedral of St. John the Divine is the largest church in the country? This is just a few of what are sure to be many tidbits that will make you say, "I never knew that about New York!"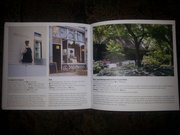 "I Never Knew That About New York" is available at Amazon.com.
"Quiet New York"
I guess that saying, "Shhh, just listen" might be an apt way to introduce you to the "Quiet" series of books written by Siobhan Wall.
In "Quiet New York," the author offers a completely different and unexpected take on a place so beloved for its cacophony of assaulting sights, sounds and smells, its brash personas, its estimated 8.3 million residents and 54 million visitors—all of which has earned New York City the moniker "The City That Never Sleeps."