Teen Lifters attend Deltas' community fair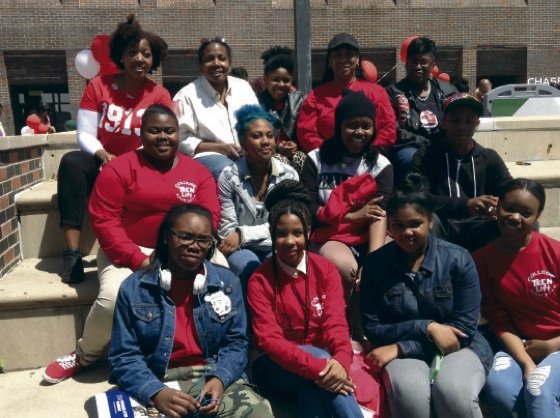 Members of Teen Lift, a social and educational mentorship program, joined the Delta Sigma Theta Sorority Inc. Brooklyn Alumnae Chapter as they hosted their May Week celebration on May 17 at Restoration Plaza in Brooklyn.
There were African dance and step shows as well as books, cupcakes, jewelery and trinkets for sale. It was a great community event. Teens planning on going to college, many of whom went on a recent college tour to North Carolina, were able to ask Teen Lift alumnae what going away to school is like.
Korede Amole told the AmNews, "I am a strong advocate for people who want to go to college. I believe school is key–but if you don't have opportunities like Teen Lift, with people who have already gone through it, then you might not know if you want to go to college or not. It was a great experience for me, and I support any effort that propels young people from my community to go to college. I am also also a strong advocate for HBCUs [Historically Black colleges and uwniversities]. You gain a strong experience there that you can't anywhere else. An HCBU campus is like no other."
Kiana Gourdine was another participant in the Brooklyn Deltas' college tour. "I like Teen Lift," she told the AmNews. "It was a life-changing experience, and I saw my dream college. It helped me become a strong young lady."