Imhotep's Guide to Black Events 11/6 - 11/12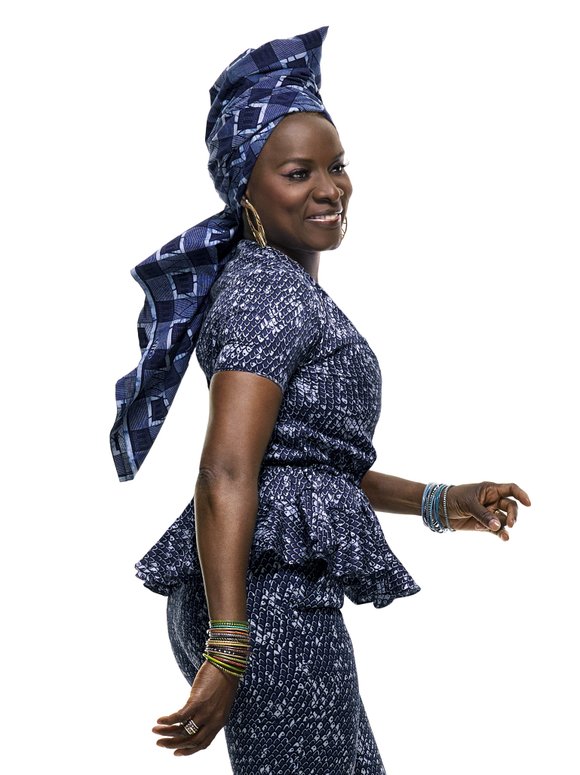 Greetings! On the 100th anniversay of WWI, the Insitute of African American Affairs and NYU's Department of History present a two-part WWI program featuring the Randy Weston African Rhythms Orchestra in concert, celebrating the music of James Reese Europe and the 369th Regiment, Sunday, Nov. 9 at 6 p.m.
There will also be a roundtable discussion of the combat unit, the Harlems Rattlers Monday, Nov. 10 at 6 p.m. at NYU's Skirball Center for the Performing Arts, 566 Laguardia Place (corner of Laguardia Place and Washington Square South).
For ticket information, call 888-611-8183 or visit nyuskirball.org/calendar. For the roundtable discussion, space is limited. Please RSVP by calling 212-998-4222. For more information, visit nyuaaa.org.
THEATER
Woodie King Jr.'s New Federal Theatre kicks off its 45th season with Karimah's "Accept 'Except' LGBT NY," a tale about gay rights from slavery to modern day, directed by Tony Award winner George Faison and performing at the Castillo Theatre, 543 W. 42nd St., now through Nov. 23, with opening night set for Nov. 6. Performances take place Thursday and Friday evenings at 7:30 p.m., Saturdays at 2 p.m. and 7:30 p.m. and Sundays at 2 p.m. Tickets can be ordered through www.castillo.org or by phone at 212-941-5800. Visit www.newfederaltheatre.com or call NFT at 212-353-1176.
"Self Made Man: The Frederick Douglass Story," a new play written and performed by Phil Darius Wallace, has its world premiere off-Broadway at the ArcLight Theatre (152 W. 71st St.), beginning Tuesday, Nov. 18, with its opening set for Monday, Nov. 24. The journey takes the audience through Douglass' life, dramatizing the heartbreak, humor, outrage and charisma embodied by the slave-turned-abolitionist leader. The production is adapted from the writings, speeches, letters and autobiographies of Douglass. Call 866-811-4111 or visit frederickdouglass
pla.com for more information.
Vy Higgensen's musical "Alive! 55+ and Kickin'" is at the Dempsey Theater, 127 W. 127th St. in Harlem. For tickets and information, call 212-868-4444 or visit smarttix.com or www.mamafoundation.org.
"The Schomburg Center for Research in Black Culture, Changing Perceptions Theater and the Creative Collective have announced that Homage 3: Illmatic," an original play by Shaun Neblett, will be performed Saturday, Nov. 22. The show takes place at 8 p.m. (doors open at 7:30 p.m.) at the Schomburg Center, 515 Malcolm X Blvd. at 135th Street. "Homage 3: Illmatic" comes out of the spirit of Nas' debut album, arguably one of the greatest hip-hop albums of all times. For tickets and more information, visit:h3illmatic.com.
MUSIC
Mavis Staples, hailed as one of the "100 Greatest Singers of All Time" by Rolling Stone magazine, will perform a solo concert Tuesday, Nov. 4 at 7:30 p.m. in Alice Tully Hall in the fifth season of Lincoln Center's "White Light Festival." Visit lincolncenter.org.
Carnegie Hall's series "Ubuntu: Music and Arts of South Africa" presents "Angelique Kidjo and Friends," with special guests Ezra Koenig and Laura Mvula, and "Mama Africa: A Tribute to Miriam Makeba" Wednesday, Nov. 5 at 8 p.m.For tickets and information, visit the box office at 57th Street and Seventh Avenue, call 212-247-7800 or visit carnegiehall.org/southafrica.