President nominates New York's Loretta Lynch for US attorney general
Herb Boyd | 11/13/2014, midnight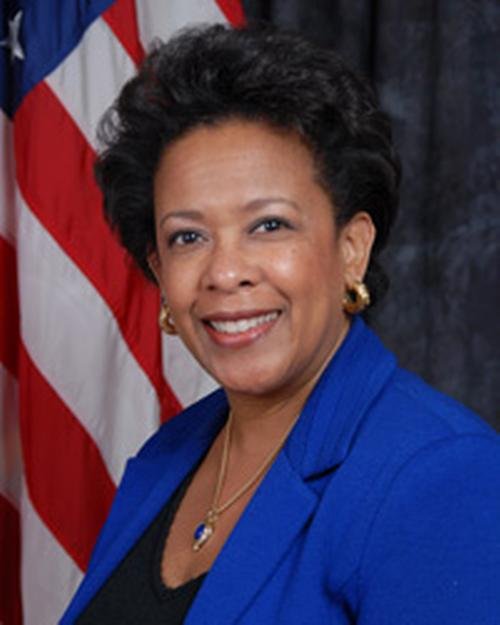 Last Saturday, President Barack Obama gave his loyal supporters and other Democrats something to cheer about after the abysmal showing in the midterm elections—he nominated Loretta Lynch as his next attorney general, replacing the outgoing Eric Holder. If confirmed, she would be the first African-American female to hold the post.
Lynch, 55, may be new to the nation, but she has long been deeply admired and respected in the New York metropolitan area, most memorably for her role in the prosecution of the police officers who sodomized Abner Louima in 1997.
"I couldn't be more proud to nominate Loretta Lynch as our next attorney general," the president said at the ceremony. "I can think of no better public servant to be the next attorney general. It's pretty hard to be more qualified for the job than Loretta."
In 2010, the president had appointed her to serve as a U.S. attorney for Eastern New York.
"No one gets to this place … this podium, this moment, by themselves," Lynch said after thanking the president for choosing her. "I will wake up every morning with the protection of the American people as my first thought."
But before that, there is the confirmation process from the Senate, and this immediate move after the cataclysmic results of the recent elections may have been done to get the confirmation finished before the new Congress, with
its Republican majority, is seated.
"Ms. Lynch will receive fair consideration by the Senate," said Sen. Mitch McConnell of Kentucky, who is expected to move from his minority position to majority leader in the Senate. "And her nomination should be considered in the new Congress through regular order."
Ringing endorsements came in for her from across the Democratic spectrum, including Sen. Chuck Schumer, Rep. Charles Rangel and Gov. Andrew Cuomo, who cited her as as a "trailblazer." Cuomo told a reporter, "She has earned a well-deserved reputation as an aggressive but fair prosecutor, who has used her office to seek justice through both criminal and civil proceedings." Those proceedings have recently included the re-elected representative from Staten Island, Michael Grimm.
"She is an excellent and worthy choice to succeed Attorney General Eric Holder in his groundbreaking work for the American people," said the Rev. Al Sharpton. "I have known Ms. Lynch since she was on the team around the Abner Louima case in the late 1990s. Though we have not always agreed on cases, I have always seen her operate in the most fair, balanced and just manner. Americans would be served greatly by her becoming our next attorney general, and the president should be given kudos for such a nomination."
"Loretta Lynch has everything that we, as a nation, should want in our attorney general. She's tough but fair, possesses great intelligence, sound judgment and has the utmost integrity," said Brooklyn District Attorney Ken Thompson. "And if Loretta is confirmed as this country's 83rd attorney general, she will make history and serve as an inspiration to millions of children, especially young girls, because they will see in her what they also can become."