Carmen Marc Valvo celebrates 25th anniversary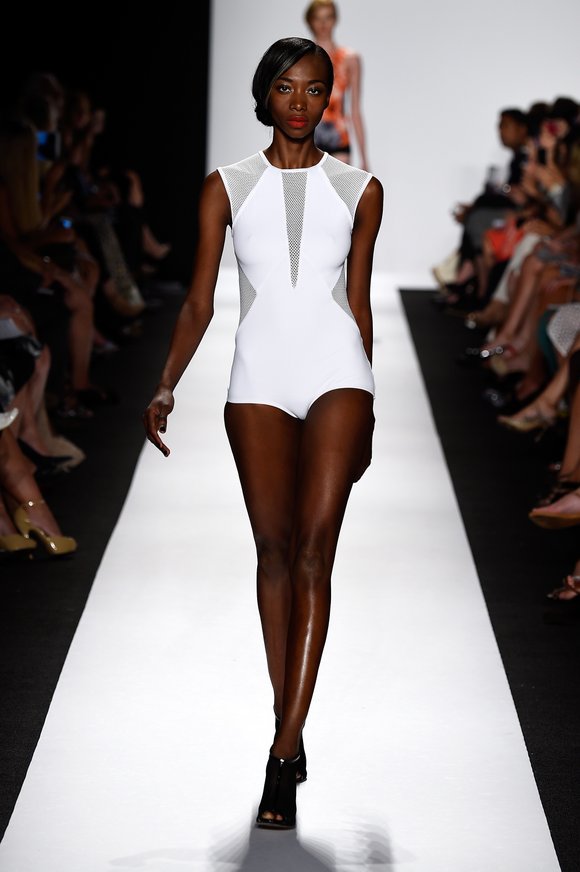 Carmen Marc Valvo captivated the audience with a smashing collection for spring-summer 2015. His 25 years in business has been truly amazing.
"I cannot believe it's been that long. I am so humbled to be able to celebrate my 25th anniversary with my extraordinary friends, " boasted the designer after the show at Lincoln Center for Mercedes-Benz Fashion Week.
For spring 2015, floral print blooms abound for men and women, bringing a refreshing newness into his collection. Over the years, Valvo's collections have been devoted to elegant eveningwear. However, this collection was filled with exciting surprises. Often, his clothes are a blend of metal and mesh couture classics in double face silk organza and gazaar. The look stems from the 1950s. Lengths are longer. Organza blossoms in full swing caress dresses with A-line skirts.
There are streaks of silver that are streamlined and aerodynamic. These styles appear in spirals on wrists, accented over ivory or black. For cocktails, Valvo's dresses are sleeveless with ivory silk gazaar mesh tops. They are worn with a Cassie bootie. An ivory double-face cocktail dress is accented with black scuba mesh detail. He adds color blocking in this widely varied line. Occasionally, sexy swimsuits for women were also featured moving down the runway.
In his men's collection, he mixes solid and floral prints on slim swimsuits, introducing a European style. His crepe Capri trunks received applause. The printed jeans and a Mandarin silk organza shirt with white jeans looked very comfortable. Demonstrating a modern-day "Men in Black" look, Valvo's male models also walked the runway in classic cut black suits, white shirts and skinny ties. His tuxedo jackets are winners.
Of course, there were lots of Valvo's signature black and white looks and many elegant gowns. But it was his beautiful floral prints, bright colors, dressmaker details and impeccable tailoring that were so impressive about this collection. It's certainly a celebration, and a Carmen Marc Valvo collection to remember.