Officer Darren Wilson not indicted in Michael Brown shooting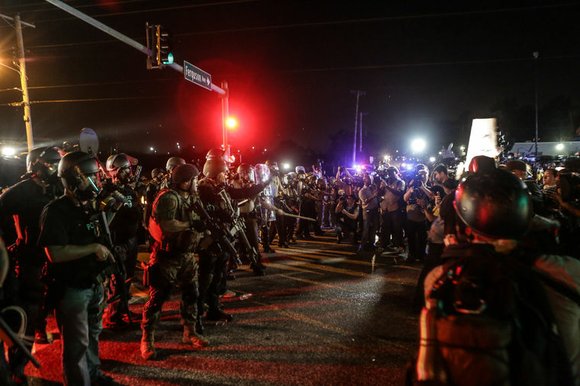 A grand jury decided not to indict Officer Darren Wilson for the fatal August shooting death of 18-year-old Michael Brown.
St. Louis Prosecuting Attorney Robert McCulloch made the announcement Monday night stating that jurors decided that no probable cause exists for an indictment.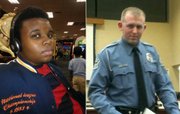 The grand jury could have charge Wilson with first-degree murder, second-degree murder, voluntary manslaughter or involuntary manslaughter. The grand jury consisted of 12 members, and a vote by at least nine of the 12 was needed to indict.
Approximately four months ago, the nation first heard the name "Michael Brown." Wilson fatally shot 18-year-old Brown Aug. 9, and an autopsy by a forensic pathologist hired by the family revealed that Brown had been shot six times, with a fatal shot to the head.
"We are deeply disappointed by the grand jury's failure to indict police officer Darren Wilson for the fatal shooting of unarmed teenager Michael Brown," said Sherrilyn Ifill, President and Director-Counsel of the NAACP Legal Defense and Educational Fund. "The tragedy of Mr. Brown's death at the hands of Officer Wilson, as well as the overwrought, often unconstitutional, and overly-militarized response to protests in Ferguson are harsh and painful reminders of the work that we all must undertake to fulfill America's promises of racial equality and justice."

The Brown shooting sparked close comparisons to the 2012 fatal shooting case of Trayvon Martin, in which civilian neighborhood watch volunteer George Zimmerman was acquitted of murdering the unarmed Black 17-year-old.
Speaking from the White House on Monday, President Barack Obama said that anger over the lack of an indictment is understandable and urged peaceful protests.

"We need to recognize that the situation in Ferguson speaks to the broader problems that we still face as a nation," he said. "The fact is in too many parts of this country, a deep distrust exists between law enforcement and communities of color. Some of this is the result of legacy of racial discrimination in this country."
In a statement, U.S. Attorney General Eric Holder said Justice Department's investigation is ongoing.
"The Department will continue to work with law enforcement, civil rights, faith and community leaders across the country to foster effective relationships between law enforcement and the communities they serve and to improve fairness in the criminal justice system overall," Holder said.
Wilson resigned from the police department last week. While maintaining he did nothing wrong, he wanted to ease tensions in the community.
Fears lingered that a non-indictment could lead to scenes like the world witnessed earlier this year involving clashes between police officers and protesters. The town of Ferguson was "preparing for the worst" in the words of Mayor James Knowles, who recently made headlines after admitting that his small Missouri town does have a racial problem.
"It's not going to be about Ferguson," Knowles said at a press conference previously. "The threats that are out there are threats across the region. Our expectation is that demonstrations will probably break out in several places."
Fueling the flames was Missouri Gov. Jay Nixon, who called for a state of emergency ahead of the verdict. He has been heavily criticized for lecturing would-be protesters and not police, who wrongfully attacked unarmed demonstrators in August.