De Blasio to raise living wage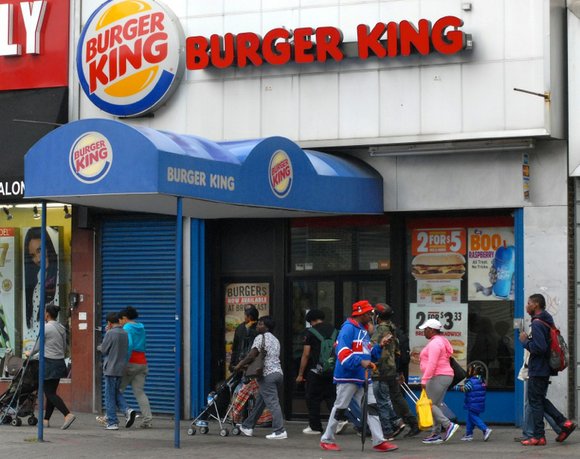 The cheers of thousands of minimum wage workers could be heard as Mayor Bill de Blasio signed an executive order enacting a sweeping expansion of New York City's Fair Wages for New Yorkers Act.
Effective immediately, commercial tenants at projects that receive more than $1 million in city subsidies will be covered by living wage provisions, and the living wage itself will be raised from $11.90 to $13.13 per hour, likely reaching $15.22 per hour by 2019.
"We are raising the floor for working families struggling to get by," de Blasio said. "With this order, thousands of breadwinners working at projects that will be supported by taxpayers will earn higher wages and be more likely to receive the kind of benefits critical to supporting a family.
"And this is just one of many steps we're taking on this front. From today's executive order to the expansion of paid sick leave to our overhaul of workforce development, we are working to lift up working people and confront inequality."
For workers earning the state's minimum wage of $8 per hour, the living wage would increase their gross income from $16,640 to $27,310 per year. The living-wage executive order eliminates an exemption for future development at Hudson Yards, bringing thousands of additional jobs under living wage provisions in the years ahead.
The living wage will be set at $13.13 without benefits or $11.50 per hour with benefits, and it will be adjusted each year to match changes in the Consumer Price Index. It previously stood at $10.30 with benefits and $11.90 without benefits.
With Tuesday's signing of the living wage executive order de Blasio has New York City in league with major cities such as Seattle, Los Angeles and San Francisco, which have raised wages in an attempt to reduce the number of families that rely on public assistance. The raise will affect an estimated 18,000 workers, including retail and fast-food workers, many of whom now make the New York state minimum wage of $8 an hour.
"We cannot continue to allow rampant and growing income inequality," said de Blasio. "Every tool counts. If we reach 18,000 families with this tool and get them to a decent standard of living, that's a game-changer for those families."
"Nearly two years ago, 200 fast-food workers in New York City walked off our jobs, calling for $15 and union rights," said Shantel Walker, a Papa John's worker who makes $8.50 an hour and is a member of Fast Food Forward in New York City. "Our demand may have sounded crazy at the time, but more and more, $15 is becoming a reality for workers across the country. As we've gone on strike again and again and a movement that started here in New York has spread to 150 cities, $15 suddenly doesn't seem so impossible."
Gov. Andrew Cuomo, a Democrat, supports a plan to raise the state's minimum wage to $10.10 an hour from the current $8 and to allow New York City and other municipalities to set the minimum wage 30 percent higher.