Judge Constance Baker Motley: Trailblazer in court and civil rights
Herb Boyd | 10/2/2014, 3 p.m.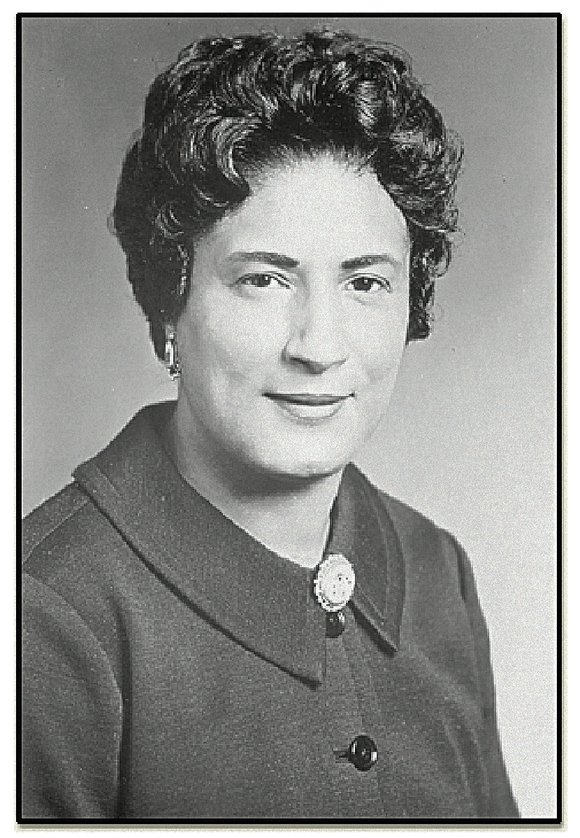 Special to the AmNews
We are reminded of Judge Constance Baker Motley because Sept. 28, 2005, she made her transition to that court in the great beyond, where it can be safely assumed she administered her duties with the same sense of fairness and justice that typified her highly accomplished days with us.
Around this time of year in 1961, she was counsel for African-American plaintiffs in the Jackson, Miss., transportation facilities case that resulted in desegregating railroad and bus terminals and local buses in the city. In October of that year, she argued Hamilton v. Alabama, which involved the right to counsel in a capital case before the U.S. Supreme Court.
Even if we acceded to the dictates of the calendar, we would be hard-pressed to find a day in which Baker Motely wasn't on the case or doing something of significance as it pertained to civil rights.
Born Constance Baker in New Haven, Conn., Sept. 14, 1921, she was proud to note that her parents came to the U.S. from the island of Nevis in the Caribbean at the beginning of the 20th century. She was brought up and attended school in a largely white community and as a teenager received her first dose of racism when she was refused entry to a public beach.
Like for so many African-Americans at that time, to aspire to be a lawyer was unheard of, and Baker received the same kind of advice. Neither her parents nor her teachers, she said, "encouraged me to become a lawyer. That was not in their dreams for me. They thought I should be a hairdresser. I even thought I should be an interior decorator when I was in the eighth grade."
Being barred from a public beach and the lack of encouragement to aspire to the highest mark only made Baker more determined to succeed, stimulating her to get involved in the fight against discrimination. To this end, she joined the NAACP and was soon the president of the local branch's Youth Council. At 18, after delivering a rousing speech before a group of local leaders, she was approached by Clarence Blakeslee, a white businessman, who offered to finance her education. This was a surprising windfall for Baker, who was then working as a domestic and whose family couldn't afford to pay her college tuition.
Although she had never ventured South, Baker chose to attend Fisk University. Consequently, living in Nashville, Tenn., put her directly in touch with Jim Crow laws and restrictions. But by 1943, she had moved back to the North and received her undergraduate degree from New York University. Three years later, she had a law degree from Columbia University and at that time married Joel Motley Jr. Now Baker Motley, she began working as a volunteer at the NAACP's Legal Defense and Education Fund.
She was tested immediately when the fund's head, Thurgood Marshall, sent her South on the presumption that as a woman, she would be less likely to incite violence. Baker Motley's task was to assist James Meredith in his fight to integrate the University of Mississippi in 1961. Through her advice and counsel, Meredith successfully entered the college a year later. This was a great victory for the Civil Rights Movement. Later, Baker Motley would clerk for Marshall after he joined the U.S. Supreme Court. He was the pre-eminent Black jurist at the time Baker Motley was ascending.