Liston & Weston exhibit, Langston 'Insights,' Villafranca at Drom
Ron Scott | 10/2/2014, 3:05 p.m.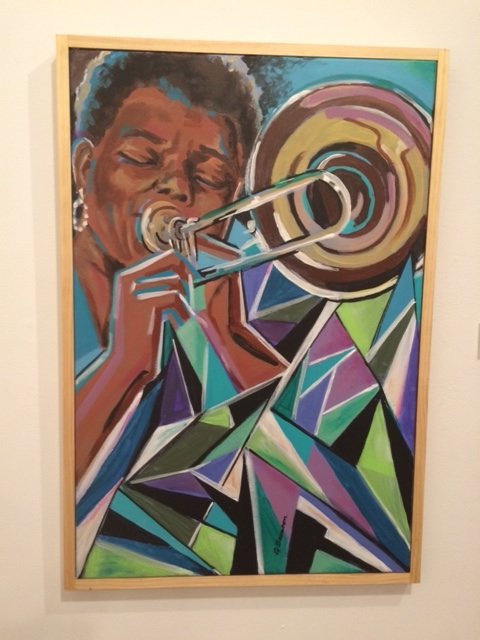 Langston Hughes, America's poet laureate, novelist, social activist and playwright, whose short stories in "The Ways of White Folks" should be required reading for the planet, will be the topic of discussion Oct. 4 at the Renaissance Apartment building (130 Malcolm X Blvd., on the corner of 116th Street and Lenox Avenue).
KiJan Productions presents "Insights," an interview with the cast and production team of "An Evening With Langston Hughes," 6:30 p.m. to 9 p.m. There will be food, music and an open mic. Admission is free. For information, call 917-399-6964.
Elio Villafranca, a young pianist residing in the Apple, is cultivating his own spirited music garden while implementing traditional seeds from his influential Cuban predecessors Bebo and Chucho Valdes. Oct. 5, Villafranca will perform on the Lower East Side at Drom (85 Ave. A, between Fifth and Sixth streets) with his new project "Any Given Night in Havana." The quintet's repertoire will include music by the Buena Vista Social Club, legendary Descargas and original compositions.
His abled musicians will be bassist Yunior Terry, trumpeter Dennis Hernandez, Jesus Quinteros on timbales and Arturo Stable on congas.
"This will be a great introduction to 1950s Cuban music and culture if you have never been to Cuba," stated Villafranca. "And if you have, this will be the perfect opportunity to remember."
The show is for one night only, with two sets at 5:30 p.m. and 8 p.m. For information, call 212-777-1157. For discount tickets, call 917-439-4331. Each ticket includes a Latin dinner of rice and beans, roasted chicken and sweet plantains.