October 2014 dance calendar
CHARMAINE PATRICIA WARREN | 10/2/2014, 2:43 p.m.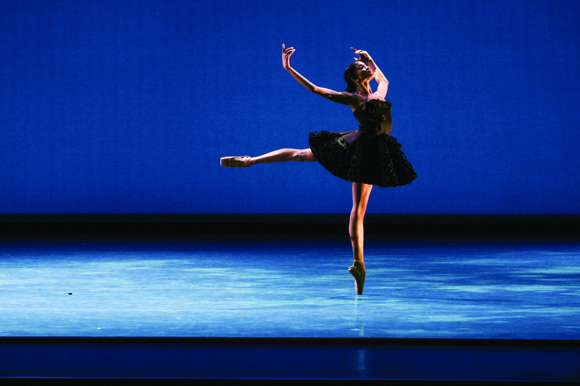 Oct. 4-5: Roberto Villanueva returns with the 14th season of BalaSole Dance Company, titled "PASTICHE," featuring 10 dancer-choreographers in a broad range of styles, at Ailey Citigroup Theater. Artists include Anastasia Coates, Rebecca Gual, Marie Janicek, Vira Lee, Sarah McCaffery, Jennifer Roit, Ellen Sickenberger, Michelle Siegel, Villanueva and Samsam Yung. For more information, visit www.balasoledance.org.
Oct. 7-15: Celebrating the 30th anniversary of PAMAR (Pan-American Musical Art Research), it's Shall We Tango NYC, an international tango festival that spans many venues throughout the city. For more information, visit www.shallwetango.com.
Oct. 8-19: For this season, New York City Center's 11th annual Fall for Dance Festival offers five programs with performances by Aakash Odedra Company, Alvin Ailey American Dance Theater, the Australian Ballet, Black Grace, Sebastien Ramirez and Honji Wang, Rennie Harris Puremovement and so many more. For more information, visit www.nycitycenter.org.
Oct. 10: For one night only, the belly dance company Pure Onyx Movement, a dance ensemble created to celebrate the art of belly dance found in the African Diaspora, will present "For the Love of POM" at the Kumble Theater. For more information, visit www.kumbletheater.org.
Oct. 15-18: Chinese choreographer Wang Yuanyuan and her Beijing Dance Theater return to BAM in "Wild Grass," an evening-length work inspired by the poems of Lu Xun, one of the most iconic left-wing writers in Chinese literature. For more information, visit www.bam.org.
Oct. 18: 651ARTS presents the panel discussion "Body Rock: The Politics of Black Female Identity on Stage" at the Brooklyn Museum. The moderator will be playwright and Medgar Evers College professor Nina Angela Mercer and panelists will include the Rev. Desiree Allen, theater director Charlotte Braithwaite and Digital Advertising Creative Director Shannon Washington. For more information, visit www.651arts.org.
Oct. 20: Legends Arthur Mitchell and Dr. Chuck Davis will be honored at the Bessies (aka the New York Dance and Performance Award) at the Apollo Theater. Mitchell, founder of Dance Theatre of Harlem, will receive the award for Lifetime Achievement in Dance. Davis, of DanceAfrica!, will be recognized for Outstanding Service to the Field of Dance. For more information, visit www.thebessies.org.
Oct. 17-19: Cristal Brown/INSPIRIT, in collaboration with the Kumble Theater, presents "The Opulence of Integrity," "a four-movement evening-length work inspired by the life and legacy of Muhammad Ali," according to the press release.
Oct. 23-25: Cynthia Oliver returns to New York Live Arts with the duet "BOOM," performed with Leslie Cuyjet. "BOOM "features Oliver and Cuyjet as individuals, friends, strangers, family and younger/older versions of themselves, negotiating relations that are persistently in flux," notes the press release. For more information, visit www.nyla.org.
To be listed, send press releases to amnewsdancecalendar@comcast.net.