Tackling Food Insecurity in Harlem
Michelle Thompson | 10/7/2014, 11:06 a.m.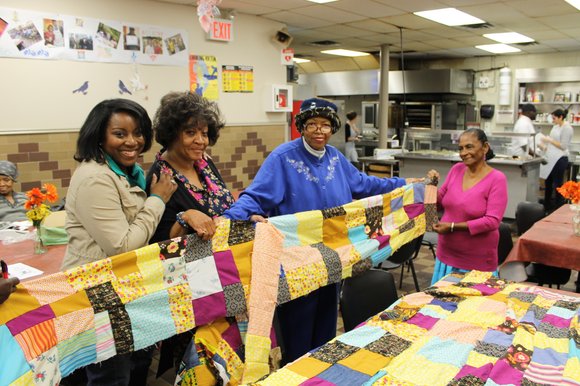 In the last decade, Harlem has become a destination for individuals and families seeking less expensive housing combined with the amenities to which they have grown accustomed. Amidst the ever-rising apartment complexes and shops appealing to middle and upper-middle class palates, food insecurity remains a reality for many of Harlem's residents.
In Congressional District 13, where Harlem is located, 14.8% of the populace is unemployed, and 32.6% of the population received food assistance from the federal government in the last twelve months. Across Harlem, residents miss between 7 and 10 million meals every year.
Food Bank For New York City seeks to reduce, if not eliminate, hunger across New York City, and does its share to abate this problem in Harlem at its location at 252 W. 116th Street. This location serves as a food pantry, community kitchen and a senior center. Thousands of Harlem's residents take advantage of these services, as they are unable to meet their basic expenses.
The food pantry at the community kitchen was open from Monday – Friday and it had to open its doors on Saturday because of the demand. Last year, Congress greatly reduced its appropriation to the Supplemental Nutrition Assistance Program (SNAP) and these cuts took away the equivalent of 76 million meals in New York City alone. The demand on the Food Bank For New York City in the wake of these cuts has been tremendous.
However, food pantries and soup kitchens that are a member of Food Bank For New York City's network, like the one in Harlem, do not only provide food to alleviate the residents' hunger. They provide full service case management. Once an individual or family comes for food, they are incorporated into their system and assessed for eligibility for federal benefits, including SNAP.
Lamonia White, a 24-year-old woman with two children, left an abusive relationship. It would be almost impossible for White and her young children to eat without the support of the organization. Her youngest, 2-year-old Arromir, says "eat, eat" when it is time for them to go and get their monthly groceries. Places like Food Bank remind her, "There is help out there, you just have to reach out."
Seniors have access to its Senior Center with regularly scheduled activities so that they are not isolated from each other. The Center also provides regular hot meals to these participants.
Katherine McKinnon-Thompson has been coming to the Center for two years because she wanted to interact with people. She retired from working in a school cafeteria and loves the Center's activities. "If you have nothing to do, come out and try it!" They have group walks, picnics, and movies, in addition to many other activities.
Barbara Wilson's doctor told her to go to the Center to gain support to maintain good health. She loves doing the crafts they have such as making jewelry. "It helps me forget a lot of things. I like being among people and seeing their personalities. There's something for everyone here."