First U.S. ebola death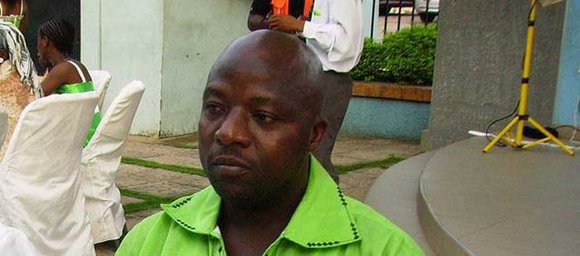 Hospital officials in Dallas confirmed Wednesday that Thomas Eric Duncan, the first person diagnosed with Ebola while in the U.S., has died. Texas Health Presbyterian Hospital Dallas, the hospital where Duncan, 42, was being treated, said in statement that he was pronounced dead at 7:51 a.m.
"Our professionals, the doctors and nurses in the unit, as well as the entire Texas Health Presbyterian Hospital Dallas community, are also grieving his passing," the hospital said. "We have offered the family our support and condolences at this difficult time."
The death marks a turning point for the U.S. in the Ebola epidemic, and serious questions are being raised about whether Duncan's race was a factor in the care he received.[Who is asking these serious questions?]

Texas Department of State Health Services Commissioner Dr. David Lakey said that doctors did all they could to prevent the death. "The doctors, nurses and staff at Presbyterian provided excellent and compassionate care, but Ebola is a disease that attacks the body in many ways," he said. "We'll continue every effort to contain the spread of the virus and protect people from this threat."
During a city council meeting Wednesday, Dallas Mayor Mike Rawlings said that he had been fearful that Duncan might die. "This hurts deeply," Rawlings said. "We were hoping this was not going to happen."
Duncan arrived in Dallas Sept. 20 from Liberia, where he was a health worker, to visit family. He fell ill within a few days of entering the U.S. He reportedly had the virus when he left Liberia, which has seen thousands of cases of the infection.
Officials in Liberia claimed that Duncan lied about his exposure to Ebola and was facing possible criminal charges. He passed a medical examination at the airport before being allowed to board the plane.
Ten people were identified as having been in contact with Duncan, along with another 38 people who might have been in contact with him. Those people are being monitored during the 21-day incubation period of Ebola.
Duncan went to the Texas Health Presbyterian Hospital Dallas Sept. 24, complaining of fever, headache and abdominal pain but was sent home. Sept. 27, he was taken back to the hospital via ambulance as his condition worsened.
Duncan's family requested the help of civil rights leader the Rev. Jesse Jackson, who arrived in Dallas Tuesday.
Jackson questioned the level of care Duncan was receiving. Family members had complained that doctors weren't being transparent with Duncan's condition and that he was not getting adequate care.
"It seems the way we treated the Americans in Georgia and Nebraska is different than the way we treated a victim here in Dallas," Jackson said at a press conference.
Jackson implied the idea about whether or not race was playing a factor in the type of care Duncan was receiving.
He said, "Whether you are white in Atlanta or whether you are white in Nebraska or Black in Dallas — we know there's different treatment among Blacks in this country."
Locally, on the day before Duncan's death, U.S. Sen. Charles Schumer announced that the Center for Disease Control (CDC) is preparing to implement tougher Ebola screening requirements at U.S. airports this week.
"As each day brings additional cases of Ebola and new countries are being forced to confront the epidemic, it makes eminent sense for the CDC to step up their efforts to keep this disease from taking hold in the United States," said Schumer. "The CDC has been doing a very good job thus far in combating the threat, but you can't be too careful when it comes to stopping a deadly epidemic."