'Keep On Keepin' On,' Ravi and Chick reviews
Ron Scott | 10/9/2014, 12:21 p.m.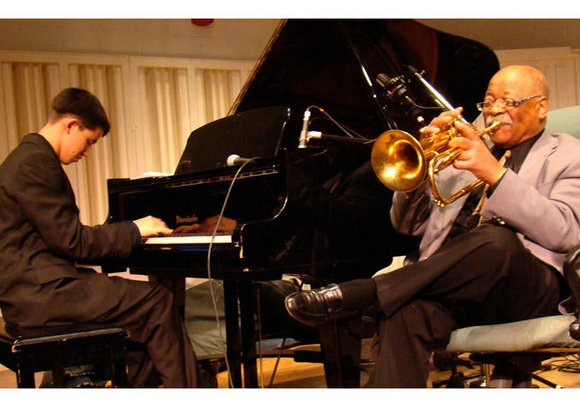 It was already quite evident, but on an intense, reconstructed sermon of "Lush Life," the saxophonist demonstrated that he is his own Coltrane, which, coming from Alice and John, is no easy task. Yes, like his parents, he is secure in forging his own daring path, but his sound and style is all Ravi.
For "Lush Life," Coltrane put down the tenor and took to the sopranino, a smaller, less known instrument similar to a soprano saxophone. After his intense, extended sermon of "Lush Life," loud cheers and the term "wow" floated above. "I don't know why musicians don't play this sopranino," said Coltrane. "I really like playing it."
Like his father, he has added his unique interpretation to this well-traveled song. Coltrane and his abled musicians have a knack for bringing new perspectives to known songs when they aren't introducing originals with the same spirited results.
Chick Corea and the Vigil recently enjoyed their engagement at the Blue Note. The Vigil is Corea's new ensemble with new music and fresh arrangements for his classics. The ensemble includes Tim Garland on saxophone, flute and bass clarinet; Charles Altura on acoustic and electric guitar; Carlitos Del Puerto on acoustic and electric bass; drummer Marcus Gilmore; percussionist Luisito Quintero; and Corea on piano and keyboards.
"It's a great new band with wonderful young musicians that I can learn a lot from. This will be a new adventure I am looking forward to," said Corea.
It was a new world adventure for the audience with a bassist from Cuba, percussionist from Argentina and guitarist from London. The music shifted gears from straight-ahead to fusion and an underlining distinction of Latino rhythms. The intensified energy of the group reverted back to those spontaneous moments of Return to Forever.
Corea loves the music and is creative enough to venture into the fresh high waves. "Chick keeps us fired up and always gives us an open forum to express ourselves on stage," said Gilmore.