Brooklyn DA moves to set wrongly convicted man free after 29 years in prison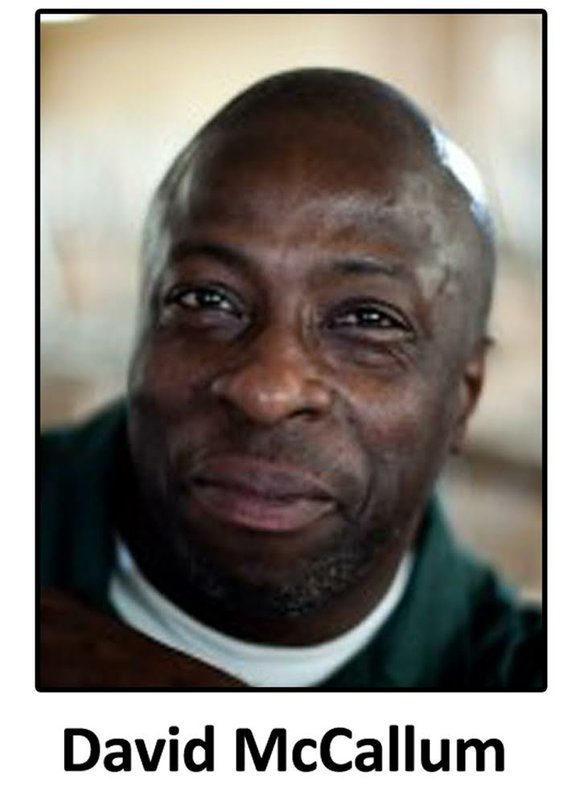 A Brooklyn man who spent nearly 30 years in prison after he was wrongly convicted of murder is expected to be released Wednesday. Investigators at the time found that none of the crime scene, forensic or DNA evidence linked him to the killing.
David McCallum, now 45, and his friend, Willie Stuckey, who were 16 at the time, were "forced to confess" to the October 1985 murder of 20-year-old Queens resident Nathan Blenner, said Brooklyn District Attorney Kenneth Thompson at a media briefing Wednesday.
"We believed that they were fed false facts by the officers," said Thomson, who added the investigators failed to use the visible, legitimate evidence that proved the men's innocence. Thompson plans to ask Judge Matthew D'Emic of King's County Supreme Court to vacate the convictions.
Blenner was kidnapped from his home in South Ozone Park, Queens. He was shot in the head, and his body was found the next day by children playing in Aberdeen Park in Bushwick, Brooklyn. Stuckey died behind bars at the Otisville Correctional Facility in upstate New York in 2001, leaving McCallum to continue the fight to prove their innocence.
Thompson said he met with Blenner's parents and siblings Tuesday night and "pledged" to get them justice. "They're heartbroken, and they want to know who killed their son," he said. "The system failed them, the same as how it failed McCallum and Stuckey. Thirty years later, I'm going to fight and get justice for them and find the murderer."
Blenner's car was found three days after his death by a security guard, who reported it being burned by a group of young men. McCallum and Stuckey were questioned. They gave contradictory confessions. They later recanted their confessions and pleaded not guilty. They were sentenced to 25 years to life in prison after a jury found them guilty in 1986, even though DNA evidence didn't match either of them.
Oscar Michelen, who has been representing McCallum pro bono for more than nine years in an effort to overturn his wrongful conviction, said that the evidence in the case "fell on deaf years." He said he unsuccessfully tried to get former Brooklyn District Attorney Richard Haynes to acknowledge the strong and sufficient evidence that proved McCallum and Stuckey were innocent.
Haynes' office re-examined the case in 2011. Investigators tested crime scene evidence and DNA and concluded that nothing matched either McCallum or Stuckey. Tests included cigarette butts with DNA evidence that matched a man who has a criminal record. The man couldn't explain how his cigarette butts ended up in Blenner's car. Haynes, however, stated that enough evidence proved that McCallum and Stuckey were guilty, because of their confessions.
"We thank Thompson for thoroughly reviewing the case," said Michelen. "This shows his determination and what he promised he would do when he got elected. He is clearing the errors of the past."
At the Wednesday briefing, Thompson and law enforcement officials who reviewed the case stood beside a chart that bears images of eight other men Thompson has freed from prison since he took office in January. All were wrongly convicted.
He criticized Haynes and said he "inherited a legacy of disgrace," adding, "I'm reviewing over 100 cases. Thirty have been reviewed thus far. Our determination is to conduct a fair and thorough investigation."
The men were convicted of second-degree murder, first-degree kidnapping, first-degree robbery and second-degree criminal possession of a weapon. Thompson's Conviction Review Unit concluded that the confessions were false and were not supported by physical and testimonial evidence.
The case is the subject of the film "David & Me," directed and written by Marc Lamy and Ray Klonsky. It was released in June. Thompson, who said he started reviewing the case in January, stated that "the film has no influence" on his decision to vacate the convictions.