Nigeria Independence Day celebrated in NYC
10/16/2014, 11:55 a.m.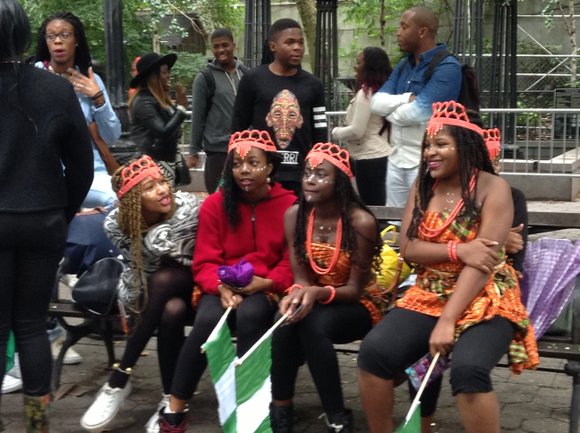 The Nigeria Independence Day parade celebrated the nation's 54th year of pseudo-severance from European control Saturday, Oct. 11. Produced by cultural traditionalists such as Michael Adeniyi, Gbolade Sonubi and Joy Ejiofor, floats and folks flooded Manhattan's Second Avenue, from East 54th Street to East 44th Street.
Not only were tristate area Nigerians decked out in ornate, traditional and all variations of green and white dress, they also danced and sang, displaying pride and hoping to see the performance of uber-star, Nigerian singer D'Banj.