Reel Sisters Film Fest hits Brooklyn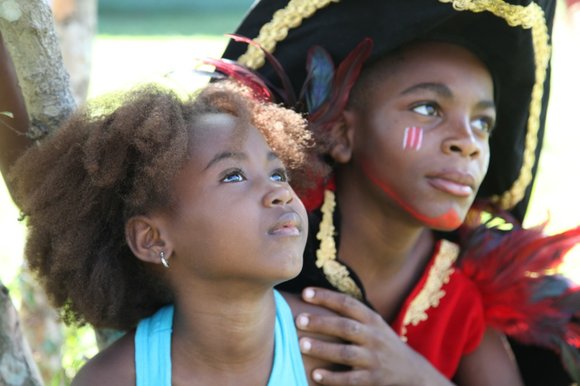 Special to the AmNews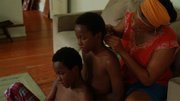 Founded in 1997 by African Voices magazine, the Reel Sisters of the Diaspora Film Festival and Lecture Series is heralded as the first festival in Brooklyn to highlight women filmmakers of color. This year, the festival will screen 30 films produced, directed and written by women of color from across the globe. 
Throughout the years, the festival has screened more than 500 films and has been a catalyst for more than $7,000 in scholarships for women filmmakers. Organizers say that the festival provides a platform for female writers, directors and producers to provide subject matter and story lines that empower women of color.
"When we first started the festival, there were not many opportunities for women in film," Carolyn Butts, founder of Reel Sisters, told the AmNews. "We were able to allow female filmmakers to tell their stories as well as present positive images for Black women during a period when women directors, writers and producers represented 1 percent of Hollywood."
Butts said that there has been progress, as opportunities have improved for women in film since the festival first debuted 17 years ago, but more positive projects are needed. A new generation of audiences need to be exposed to projects that give alternatives to the traditional roles women play on television and in movies.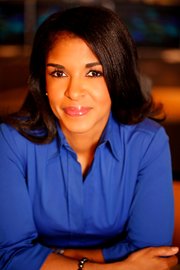 "People who are making movies today don't know us and don't understand us," Emmy Award-winning journalist Richelle Carey told the AmNews. Carey, an anchor at Al Jazeera America and a positive Black role model in the media, will serve as mistress of ceremonies for the awards ceremony.
"We need more Black women producers and directors at the helm who can show how complex, complicated and multifaceted we really are," Carey added. "Then we can get a more realistic version of who we are. Screenwriter, director and producer Shonda Rhimes is a great example. She represents Black women in a way they are rarely portrayed."
The groundbreaking festival has influenced other media organizations to launch initiatives that help Black women gain access to directing jobs in Hollywood and bring independent film projects to life.
"Reel Sisters is honored to have Centric as one of the sponsors of this year's festival. The first network designed for Black women provides a platform for us to share and celebrate our stories," said Butts. "We're thrilled to live in a time where our daughters can turn on the TV each night and enjoy images that affirm their beauty and brilliance. Our goal is aligned with Centric's trailblazing efforts to ensure that doors for Black women in film and television continue to open."
Reel Sisters will be held at Long Island University Oct. 25 and 26. Some of the inspirational films that will be screened include "The Summer of Gods," a short film about a young girl embracing her spiritual heritage when she is visited by the Orishas (African gods) in a Brazilian village, and "Catch Them and They're Yours," a film about an autistic man fighting to raise his younger brother after his mother's death.
Sunday, Oct. 26 at 6 p.m., Centric will join Reel Sisters in presenting awards for Best Director, Best Screenplay, Best Documentary, Best Cinematography, Best Short, Best Experimental and the Reel Sisters Spirit Award. The awards ceremony will be held at Long Island University's Kumble Theater.
The Reel Sisters Film Festival is supported, in part, by Council Members Jumaane Williams and Laurie Cumbo, the National Endowment for the Arts (Art Works), the New York State Council on the Arts, Centric, Brooklyn Arts Council, Long Island University Brooklyn and the New York City Department of Cultural Affairs. Media sponsors include Akila Worksongs, Imagination Cinema Foundation, CINEMATIQ magazine, SYM magazine and the Network Journal. For schedules, visit www.reelsisters.org.