A brief conversation with an icon: Arthur Mitchell
Zita Allen | 10/30/2014, 1:49 p.m.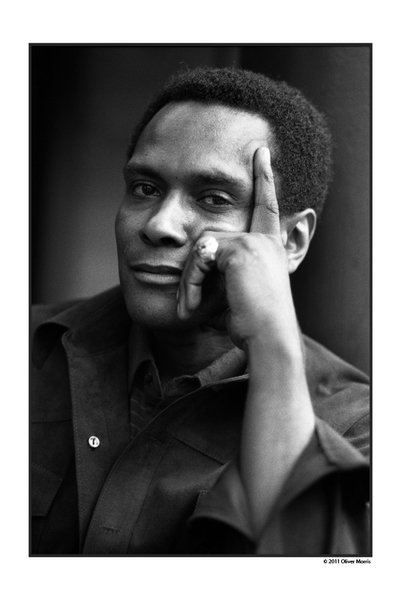 Arthur Mitchell, founder of the historic Dance Theater of Harlem and the first Black dancer to become a principal with a major American ballet company, George Balanchine's New York City Ballet, was honored with the 2014 Bessie Award for Lifetime Achievement at the Apollo Theater Monday, Oct. 20.
"This award means everything to me," Mitchell told the Amsterdam News during an interview before the ceremony. "I've received just about every award there is, and this award is very important to me because when you've done just about everything you have wanted to do in life, it's a blessing to have your achievements recognized as special."
Added to that is the fact that the innovative teacher Bessie Schonberg was a supporter of Mitchell, of the Dance Theater of Harlem and of its school, where she taught composition classes to such aspiring young choreographers as Robert Garland, Ron Alexander, Ron K. Brown, Donald Byrd and others.
Mitchell noted, "Bessie was associated with DTH for years. We even got a grant from the Andrew Mellon Foundation to establish the Choreographic Workshop under her tutelage. She was very unassuming. That's what's wonderful about Bessie. She would quietly watch you work then offer compelling insights that helped you fine-tune a dance into a poignant piece of art. She also became part of the DTH family."
Mitchell recalled a open house hosted at DTH in 2006 that celebrated Bessie Shonberg's 100th birthday. "Carmen de Lavellade and I were the hosts, and there were performances by the Martha Graham Ensemble, Dancing Through Barriers and Nanette Bearden's Contemporary Dance Company."
It is compulsory, when writing about Arthur Mitchell the dance icon, to list the milestones of his storied career—growing up in Harlem, being encouraged by people at the Police Athletic League Glee Club to pursue dance, the high school guidance counselor who suggested trying out for a scholarship at the School of Performing Arts, the offer from SPA director Lincoln Kirstein to study at the School of American Ballet. This last move brought him closer to being invited to dance with George Balanchine's New York City Ballet and the many accomplishments that marked a remarkable career until, in 1968, the epiphany triggered by the assassination of Dr. Martin Luther King Jr. prompted him to found DTH, with the financial backing of influential mentors, supporters and friends and an enthusiastic embrace from a community that welcomed DTH.
The company's first home was in the basement of Harlem's Church of the Master, followed, in good time, by the company's move to its own building. From baby steps to giant leaps, the critically acclaimed, ground-breaking company soared for seasons before falling on hard times and eventually rising, like a phoenix, from its own ashes, only this time without Arthur Mitchell at the helm.
"DTH was my baby," Mitchell said candidly. "Once you give birth, you want to hold on to it, but it didn't work out that way. Since 2010, I haven't been involved with DTH. But, you know, I feel there is something else I have to do. I'm looking in hindsight at my life."
Speaking of what he has been up to in this post-DTH era of his life, he mentioned a trip to Russia. "The Russians treated me like royalty," he said. While there, he saw the flowering of a career that might not have existed but for the seeds and dreams DTH planted or inspired—a young African-American ballerina named Precious Adams who was then studying at the Bolshoi.
"When I left DTH, I must say I was down," Mitchell admitted. "But it's comforting to know that you can't say Dance Theatre of Harlem without thinking Arthur Mitchell and vice versa."

For creative, visionary geniuses like Mitchell, setbacks are nothing more than setups for a comeback. Proof is in the words he used to end our interview: "I'm about to do something very exciting!" he declared.
Of course, from Arthur Mitchell, one shouldn't expect anything less.