Martin Luther King III visits legendary coach Ron Naclerio in Queens
10/30/2014, 4:48 p.m.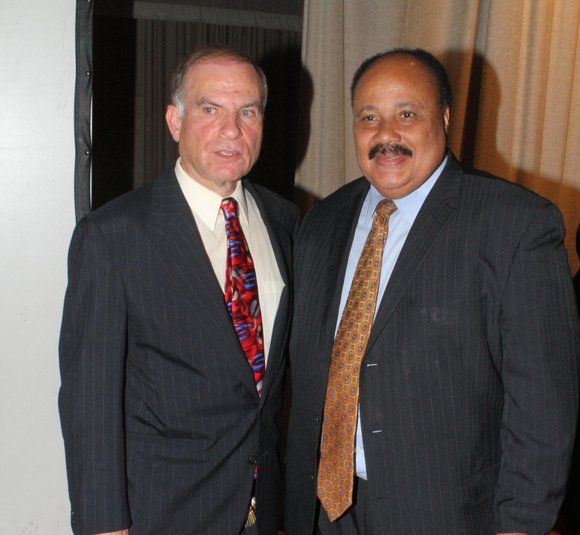 Thursday, Oct. 23, Martin Luther King III, Dr. Martin Luther King's oldest son, went to Benjamin Cardozo High School in Bayside, Queens, to talk to faculty, staff and students. For the first time, he will meet with Cardozo's legendary basketball Coach Ron Naclerio.
Naclerio is the son of the surgeon Dr. Emil Naclerio, who saved the life of the late Martin Luther King in 1958 at Harlem Hospital. Interested folk can take a quick look at whsak.com to learn more about the history.