Clinton Hill framed in cultural art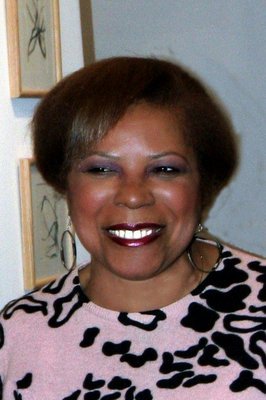 The native New Yorker she said she bought her first original piece of Black art in 1970. She recalls that at the time, in the Clinton Hill, Fort Greene, area, along with a burgeoning African-American and Caribbean-American middle class, an upscale group in search of works by Black artists, there was a "cluster of African-American and Caribbean-American artists who were working and producing, but unable to exhibit their work" outside of the community. At the same time, there was an explosion of Black consciousness that extended to people wanting to buy and invest in Black art.
Brown decided to create her Clinton Hill framing space and became a noted "hub in a business structured building," as opposed to a street fair or vendor setting. During the 1990s, Brown promoted and exhibited Brooklyn's emerging African-American and Caribbean-American artists. Over the years, she has been an inspiration for many Blacks pursuing careers and ownership in the Black art field.
Shortly after 9/11, Brown restructured her business model to focus on "another underdeveloped consumer sales area―residential custom picture framing services for urban spaces."
Today, she consults, designs and gives consumer talks and demonstrations on buying picture framing services. Her focus is primarily on environmental pollutants that have a negative impact on art and various art forms.
Art is in her veins. "When you love what you do, it's never work," said Brown, surrounded by the art that inspires her.