Election Day (Again!)
Mikhael | 9/9/2014, 4:19 p.m.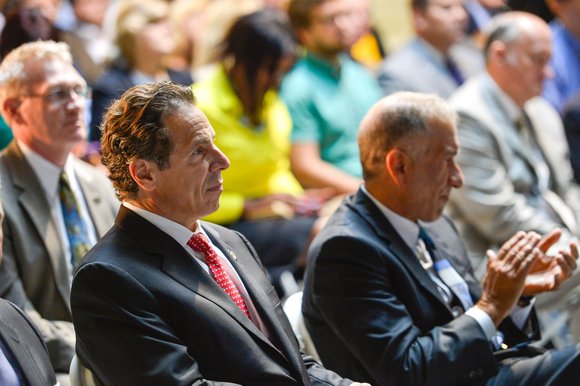 Harlemites are heading to the polls again but this time may be different - or not.
The Uptown Cold War
State Sen. Adriano Espaillat is back and fighting for the 31st Senate District but this time his opponent isn't the undefeated Charlie Rangel. It's City Council Member Robert Jackson. In reality, Jackson is an ally of Rangel so it's pretty much the same difference. But don't count Espaillat out yet, Governor Andrew Cuomo endorsed him early last month.
Speaking about Cuomo...
The Main Stage
For the Democrats, incumbent Governor Andrew Cuomo will be facing off against Zephyr Teachout, a law school professor to become the democratic nominee. Randy Credico is somewhere in that mix as well but is less likely to make a dent in this race.
Kathy Hochul, representative for New York's 26th congressional district and Tim Wu (the guy who coined the phrase 'net neutrality') are both vying to be the Democrat's pick for Lieutenant Governor.
Where to Vote
Looking for the closest polling station to run to after work? Then head to the site Poll Site Locator. Not sure what district you're in? The New York City Finance Campaign Board made a fancy graphic which helps your understand you local boundaries. Are you just confused about who is running in what district for which political seat? Then you should check out whosontheballot.org
For more on the race read Voters Head to The Poll for Primary Day.