It's time to arrest Michael Brown's killer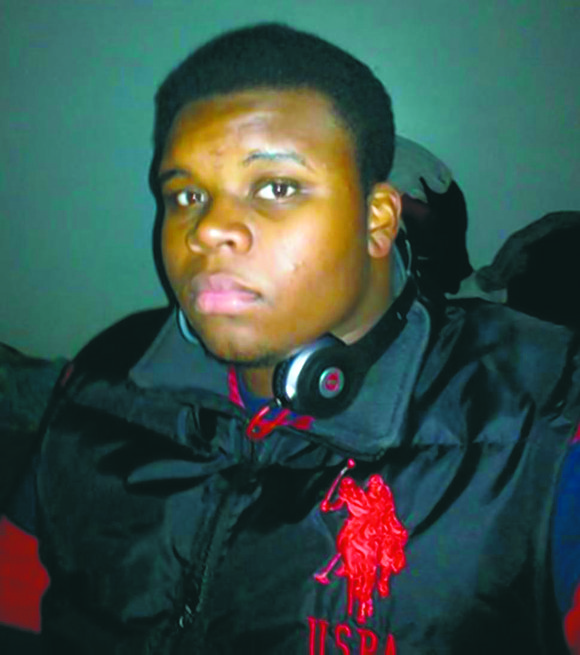 It has been more than month since Michael Brown, an unarmed 18-year-old African-American man, was shot by a police officer in Ferguson, Mo.
A lot has happened since then. There have been protests by local residents complaining about the relationship between the police and the community of Ferguson, which is two-thirds Black yet policed by a department that is 90 percent white.
U.S. Attorney General Eric Holder, in a fairly unprecedented move, traveled to Ferguson to speak with law enforcement and community residents alike. What's more, the attorney general announced a far-reaching federal civil rights investigation of the Police Department of Ferguson, citing a "deep mistrust" between officers and the people who live there.
Since Brown's death, there have been programs launched to increase the level of Black voter participation in Ferguson, where the participation of African-American voters has been abysmal.
The one thing that had not happened, however, has been the arrest of Darren Wilson, the Ferguson police officer who shot Brown multiple times and killed him. It is an unsightly blemish on the American justice system. Most any American citizen who behaved in the same way as Wilson would find arrest total unavoidable.
Yet, Wilson continues to remain on the Police Department's payroll and had private entities raising money for him. No one in the Ferguson Police Department or in the St. Louis County law enforcement landscape is discussing an arrest of Wilson.
The potential consequences of this inaction are chilling. For one, it fuels the deep cynicism that many Americans—and most Black Americans—feel about the two-tier system of justice. Had the races been reversed, there can be little doubt that the shooter would be charged.
"The central point here is that the officer should have been arrested by now," Anthony Gray, the lawyer for Michael Brown's family, told me recently.
"The authorities skipped a step that should have been taken," Gray said. "Anyone else facing this kind of evidence would have been arrested, booked, fingerprinted and asked to post a bond," Gray said. "They have avoided an important step in the series of events. He should be arrested."
The Rev. Carlton Lee, president of the St. Louis chapter of the National Action Network, said it succinctly. "We believe there is enough evidence to arrest Officer Darren Wilson. If probable cause is enough to arrest civilians, then it is enough to arrest police officers."
Brown was walking in the street when Wilson, 28, shot him Aug. 9 in that suburb of St. Louis. Several witnesses said Brown had raised his hands in a sign of compliance when he was shot multiple times. The shooting and police response drew racially charged protests that sometimes turned violent.
Failing to arrest Wilson could well lead to another round of unrest on the streets of Ferguson, many activists and community leaders insist. It would be no surprise.
Arresting Wilson would be the right thing to do,º given the evidence against him. It would also help restore a sense of justice to the community of St. Louis County.