In search of the best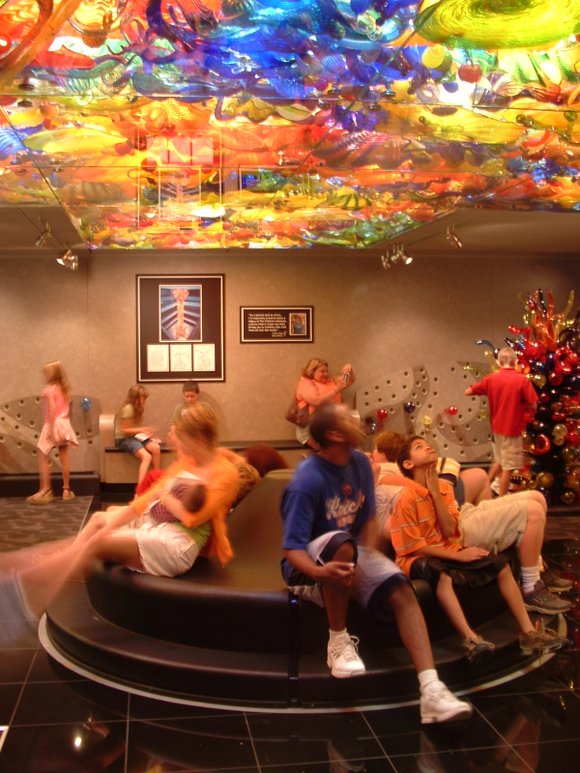 In a culture where being "the best" this, and "the most" that often takes center stage, it's easy to find just about any subtopic that fits the bill. Such is the case with this recent article I came across: "50 States Series: Top Museums Worth Traveling For."
It was written by the folks at FlipKey, a vacation rental marketplace with more than 300,000 rentals around the world. But the company does much more than that. "We make it easy, safe and fun to find and book the perfect place to stay," they say. They also offer a wealth of travel-related tips, destination recommendations, blogs and other resources and ideas for both new and seasoned travelers.
Here's what they had to say about the top museums:
"Whether you're a history buff, a lover of fine art or you just want to spend a day inside in an air conditioned building while learning something, there is definitely a museum for you. The weird, the wild and the 'wow!' can all be found in museums across the USA. This list includes some of the most sophisticated and high-end museums in the country, too.
"Many museums examine the local culture and help you understand the region or its people. Other museums make you say, 'I cannot believe a place like this exists, but just you try and stop me from going to see what the heck they have in there.' … Whether it houses a billion dollars worth of artifacts, or it features the world's largest ball of yarn, we highly recommend visiting any entry on our list during your upcoming trip."
Sounds like a pretty cool list.
So I got to thinking, "What other kinds of 'the best' this and 'the most' that lists are out there?" Here are just a few of the hundreds to whet your appetite and give your travel sojourns a slightly different spin.
As a lifelong foodie, the Daily Meal's latest report, "35 Best Airport Restaurants Around the World," definitely got my attention. In the article, they say that the boring, bland and tasteless airport offerings of yesteryear have transformed into worthy celebrity chef-prepared adventures where "'airport food' can compare (and surpass) its traditional cohorts." Read more at www.thedailymeal.com.
Travel + Leisure magazine is one of my favorites, and they recently came out with "The It List: The Best New Hotels," focusing on what they consider to be 70 properties that are changing the travel landscape. From Aruba to Palm Springs, Zambia to New York City, Tel Aviv to Istanbul and everything in between, your wanderlust will move into overdrive! www.travelandleisure.com
If al fresco adventures really speak your language, then be sure not to miss the "Best Winter Trips 2014" by National Geographic. The magazine says, "There's no reason to hibernate this winter when there are new beaches, slopes, sports and festivals to discover. This year's list of best winter trips is a global collection of 15 editor-recommended destinations. Find the one that inspires you and start packing." Paris, France; Whitefish, Mo.; the Lamar Valley in Yellowstone National Park; Queensland, Australia; and the Sauti za Busara Music Festival in Stone Town, Zanzibar, Tanzania, were among their top picks. http://travel.nationalgeographic.com