Groundbreaking of new cultural center in East Harlem
9/18/2014, 3:09 p.m.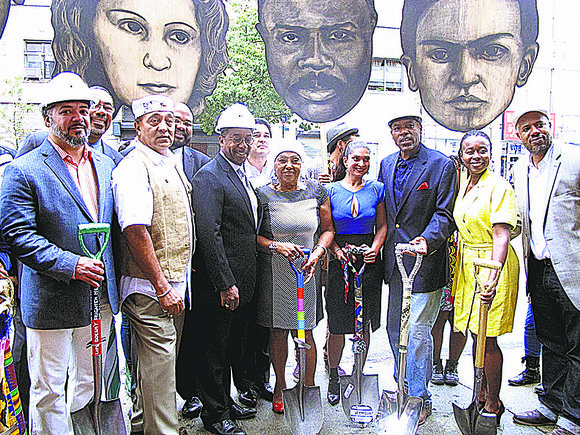 The Caribbean Cultural Center African Diaspora Institute recently broke ground at the former firehouse at 120 E. 125th St., which the institute is renovating into a cultural center for East Harlem. The landmark Romanesque Revival-style firehouse, designed by Napoleon LeBrun & Sons and completed in 1889, will be fitted with gallery and community performance spaces. Activities there will include cultural workshops and educational programming. It will be an anchor institution for the neighborhood and replaces a "dead zone" created when the firehouse was closed in 2003. The cultural center is projected to open to the public in September 2015.