A jewel in the ministry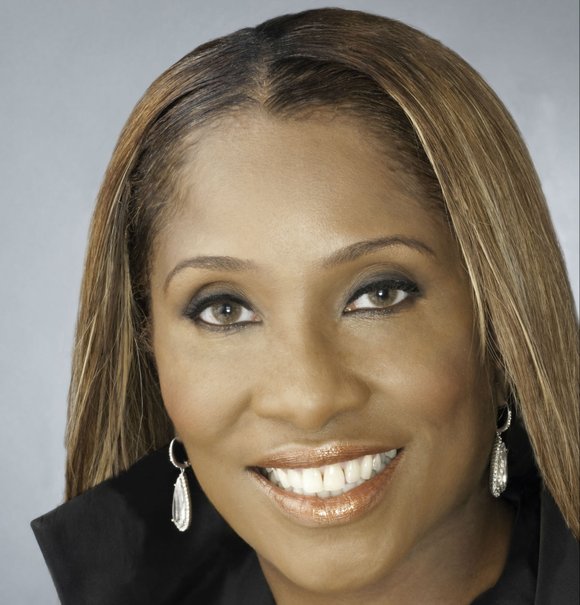 The Rev. Dr. Renee Frances Washington-Gardner celebrates her 10th pastoral anniversary in October, but she is also celebrating many historic firsts.
Known as "Rev. Renee," she is senior pastor of Eastward Missionary Baptist Church. She became Harlem's first Baptist preacher to serve as senior pastor and first lady. In honor of her 10th year of service, the congregants and faith community will honor Washington-Gardner with a banquet and honors ceremony.
"I've always been in the church, and I love the church," she said in a recent interview. "There was a calling for me to do more than be in the pew. There was always something higher that God asked me to do."
A native of Brooklyn, Washington-Gardner was raised in the Holiness Church. Her parents were evangelists, pastors and congregational leaders. They nurtured her in the faith and facilitated much of her spiritual growth.
Washington-Gardner joined the First Baptist Church of Deer Park, N.Y. It was there she accepted her call to the ministry. She was licensed to preach the gospel by the Rev. John Mapleton in 1986. Upon Mapleton's demise, the Rev. Winfred Pippin appointed her church administrator. In 1995, Washington-Gardner was ordained by the Rev. Dr. Preston R. Washington Sr., senior pastor of Memorial Baptist Church.
She served at Memorial Baptist Church as executive pastor for a decade. The late Bishop Preston R. Washington Sr. and Washington-Garder worked together in the ministry to increase and maintain church membership, organized three weekly worship services and developed a community revitalization project for homeless single parents and their children known as the House of Hope.
"To see people heal and people delivered and happy and doing well is what I love about being in the ministry," she said. "People that come back and give great testimonies and say how I've blessed them, and coming from a long way."
As moderator of the church's Ministry Council, she coordinated more than 25 church-wide ministry programs, with special emphasis on the Women's Ministry. She also served as project director of the church's welfare-to-work program and seminary internships.
Also a teacher and counselor, Washington-Gardner specializes in catechismal preparation for those seeking diaconal and ministerial ordination, and she facilitates marriage and bereavement counseling. In addition, she was recently appointed to the Ordination Council of the United Missionary Baptist Association.
In October 2004, she was installed as senior pastor of Memorial Baptist Church, making her the first woman to succeed her husband as a pastor, the first woman to be elected as senior pastor of an established Baptist church in Harlem and the first woman pastor of Memorial Baptist Church.
Washington-Gardner married the Rev. Dr. Sean P. Gardner Sr., senior pastor of the East Ward Missionary Baptist Church in 2006, then becoming the first woman to serve, simultaneously, as senior pastor of one congregation and first lady of another.
Currently, she is the spiritual advisor for the Master Mime Ministry and a member of the New York Coalition of 100 Black Women. In 2011, she was appointed to serve as chaplain for the New York City Transit Authority. In 2013, Washington-Gardener became the first woman to be elected to the position of second vice-moderator of the United Missionary Baptist Association, where she previously held the position of the program chair person.
"I will not let fear or failure consume me," she said. "I will live out my calling what God has called me to do. I know who I am, and I am ready to do whatever God has me to do."
Her honors include the NAACP's Women's History Month Award for Outstanding Community Service through Ministry and Positive Promotion of Christian Ethics and the National Action Network's Women's Auxiliary's Women of Excellence Award. She has also received proclamations from former Secretary of State Hilary Clinton, former New York City Mayor Michael Bloomberg and Rep. Charles Rangel.
Washington-Gardner is a graduate of the New York Theological Seminary/Eastern Baptist Extension Program in Urban Ministry. She is also a respected cosmetologist and has extensive training and experience in mortuary science, in addition to her ability to skillfully officiate at funerals.
She is the mother of five sons and 10 grandchildren. "My youngest son is now in the ministry. That has been very rewarding to me," she said. "He's been such a big help. It's nice to see him follow behind his parents."