Harlem hosts African American Day Parade
AmNews Staff Reports | 9/21/2014, midnight | Updated on 9/22/2014, 2:27 a.m.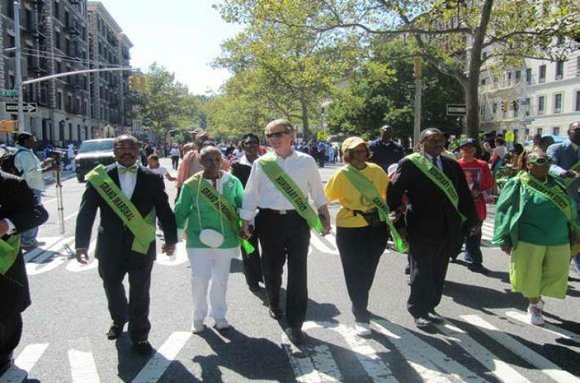 Dubbed as the "Largest Black Parade in America," the 45th Annual African American Day Parade takes place on Sunday.
The parade started from West 111th Street and Adam Clayton Powell Boulevard to West 136th Street. Black dignitaries and celebrities along with kings and queens of Black organizations were being featured
Floats and marching bands are came from 12 states and there was also a salute to Black Colleges.
This year's grand marshals were former New York State Gov. David Paterson, former Mayor David Dinkins, famed educator Dr. Adelaide Sanford Congressman Charles Rangel former City Comptroller William Thompson and DC37 Executive Director Lillian Roberts.
The first African American Day Parade was held in September 1969 in Harlem. The purpose of the parade is to provide an opportunity for African people to join together on a special day to highlight history and salute African people throughout America and the world for their outstanding achievements.