Samuel J. Battle, New York City's first Black man in blue
Herb Boyd | 4/23/2015, 2:34 p.m.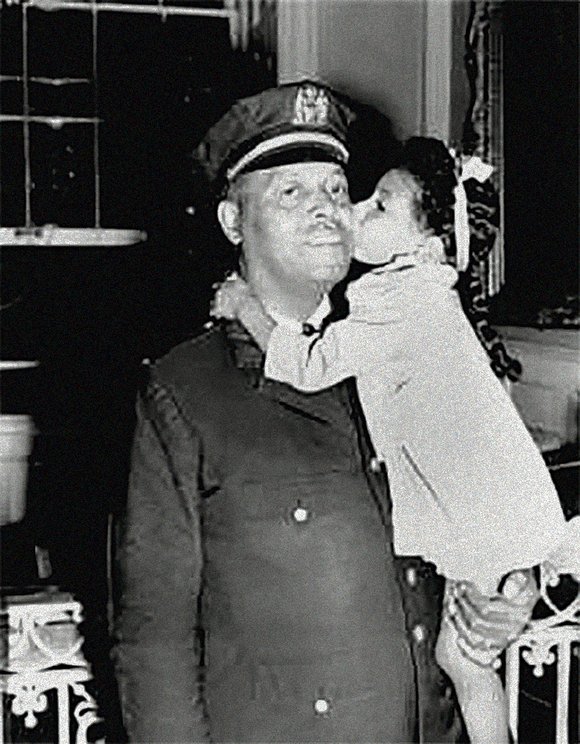 Reading Ginger Adams Otis' engrossing "Firefight: The Century-Long Battle to Integrate New York's Bravest," which centers on the ordeal and ultimate success of Wesley Williams to become a fireman, she cited a passage about another African-American pioneer in uniform, Samuel J. Battle, New York City's first Black policeman.
In fact, as Otis relates it, Williams gained his inspiration and confidence from Battle overcoming a longstanding barrier. "Williams read all about Battle's historic breakthrough in the Black papers," she wrote, "and he heard his teachers sing Battle's praises, and he knew Battle, a family friend. And at the San Juan Hill YMCA, Williams heard all kinds of tales about 'Big Sam' and his exploits on the job … Battle had broken the mold and survived."
With all the current discussion about white police officers shooting and killing Black men, we take time out to follow the career of a remarkable Black officer who, like Williams in his fight to become a firefighter, had to deal with a welter of challenges to maintain his integrity and garner respect.
As a participant in the Columbia University Oral History Project, Battle was interviewed by Patrolman John Kelley in 1960 and began by stating: "I was appointed, and it's a matter of record, the first Negro to be appointed [a policeman] in Manhattan, and the first under the Greater New York charter. Prior to that, there had been Negroes on the force in Brooklyn. That was June 28, 1911."
Battle was 28 on this momentous occasion, and there were times in his troubled life when such an outcome was inconceivable. He was born Jan. 16, 1883, in New Bern, N.C. Though his father was a Methodist minister, Battle, as a teenager, was not without his youthful misdemeanors. He was caught stealing money from a safe where he was employed, but his boss did not press charges against him because he knew Battle's father.
Battle, perhaps to escape this early misstep and to embark on a new life, moved to Connecticut and then on to New York City in 1901, where he secured a job as a houseboy and red cap at the Sagamore Hotel. He was doing reasonably well and raising his family, but there was always the desire to do better. Influenced by his brother-in-law, Moses Cobb, who was a police officer in Brooklyn, before its merger with New York City, Battle decided to compete for an appointment.
Out of 638 applicants and testers, Battle ranked 119th and that qualified him to become a police officer, but not yet with a uniform. That would take another month or so during a probationary period. Upon getting his uniform, he was assigned to the San Juan Hill section of the city, then a predominantly Black neighborhood and today the location of Lincoln Center.
It was a memorable phase in Battle's career and the community, as particularly in that section the city was in transition. "The West 68th St. Precinct took in 59th to 86th streets, Central Park West to the River," he said in the interview, describing the district. "That was the San Juan Hill area. Just west of Amsterdam Avenue was mostly Negro; east of Amsterdam Avenue was generally Irish. South of 65th Street, it was a mixture, but generally Irish. The Negroes lived, as I say, on the west side and down the hill from Amsterdam Avenue.