Afrocentric adventures in August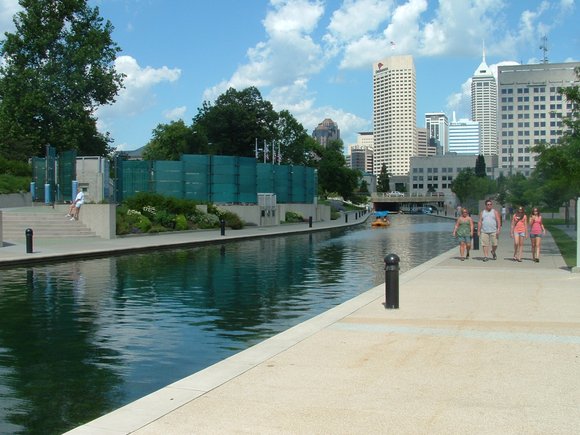 Summertime, and the living is … exciting, colorful, inspiring, cool and so much more, so be sure to check out some of these amazing events of Afrocentric interest happening both in your own backyard and further afield.
ONGOING EVENTS
Through Jan. 2016
"Motown the Musical"
One year has passed since the mega-theater hit "Motown the Musical," "the true American dream story of Motown founder Berry Gordy's journey from featherweight boxer to the heavyweight music mogul who launched the careers of Diana Ross, Michael Jackson, Stevie Wonder, Smokey Robinson, Marvin Gaye and so many more" went on the road. A number of dates have been added through July 2016, before the play returns to Broadway in the summer of 2016. Additionally, original Broadway cast member Julius Thomas III will be returning to the national tour for a limited engagement in the role of Berry Gordy. The upcoming tour dates are the following:
Atlanta Aug. 18-23
Charlotte, N.C. Aug. 25-Sept. 6
Cincinnati Sept. 8-20
Toronto, Canada Sept. 22-Nov. 1
Providence, R.I. Nov. 3-8
Rochester, N.Y. Nov. 10-15
Schenectady, N.Y. Nov. 17-22
Greenville, S.C. Nov. 24-29
Washington, D.C. Dec. 1-Jan. 3
www.MotownTheMusical.com
Through Aug. 23
"Creole World: Photographs of New Orleans and the Latin Caribbean Sphere" (Miami)
Presented at the Patricia & Phillip FrostArt Museum at Florida International University, "Creole World" highlights the photographic excellence of artist Richard Sexton, who has spent the past 40 years "capturing the architectural and urban similarities of Latin Caribbean cities throughout the interconnected Creole world: Haiti, Colombia, Argentina, Cuba, Ecuador, Panama and New Orleans." The exhibit is peppered with beautiful photographic essays, plus 50 photographs from Sexton's travels, that together map the visual, historical and cultural connections between the destinations, including difficult to travel to and challenging to photograph neighborhoods, because of a variety of life events such as natural disasters, politics, warfare and the like; exotic urban locations; and other places.
305-348-2890, http://thefrost.fiu.edu
Through Aug. 31
Harlem Week (Harlem, NY)
Although running longer than a week, Harlem Week celebrates a wide array of events, highlights, music, family attractions and more that showcase the Harlem community's rich economic, political, cultural and artistic history—past and present. Celebrating the 40th anniversary of the event this year, the more than 2 million visitors from New York and beyond will enjoy more than 100 activities, including indoor and outdoor concerts; R&B, Latin, gospel and theater concerts; a fashion show; a senior citizens day; kid and family programs; a career fair; seminars; the Upper Manhattan Auto Show, a 5K run; and a great deal more.
877-427-5364, http://harlemweek.com

Through Sept. 13
"Green Machine: The Art of Carlos Luna" (Miami)
Also presented at the Patricia & Phillip FrostArt Museum at Florida International University in Miami, "Green Machine: The Art of Carlos Luna" exhibits the works of this foremost contemporary Cuban artist from his experiences living and working for many years in his native Cuba, in Mexico and in Miami. Visitors will not only see but also experience his large-scale oil- on-canvas paintings, tapestries, Talavera ceramic plates and mixed media on paper and wood, in an expansive 5,000-square-foot exhibition gallery that aptly highlights the breath of his work that the museum's director describes as "culturally attuned to shifts in the social and political environments of the three countries where he has lived and created art."