The Crucial Role of New York's Public Hospital System
David R. Jones, Esq. | 8/13/2015, 3:24 p.m.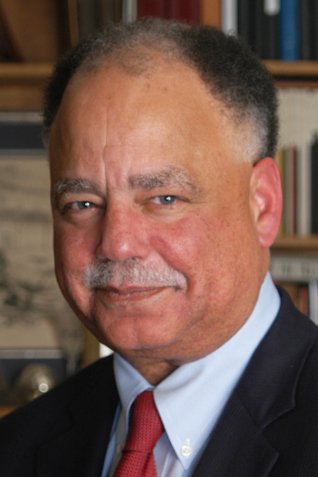 In 1969, the New York State Legislature created the Health and Hospitals Corporation (HHC), which oversees a huge complex of public hospitals and clinics. Today it is the nation's largest public health care system.

HHC has its own managed-care health insurance plan, MetroPlus, which was established in 1985. Medicaid enrollees can sign up for no-cost MetroPlus plans. People who earn too much to qualify for Medicaid can purchase MetroPlus commercial plans through the New York State of Health (NYSOH) Marketplace. Depending on their income, consumers might qualify for financial assistance to help pay for premiums and cost-sharing.
As a member of HHC's board of directors from 1993 to 1998, and as president of the Community Service Society (CSS), I have come to appreciate the importance of affordable health care for low-income New Yorkers and the crucial role HHC plays in providing that care in New York City.
HHC is the health care provider of choice for New York City's neediest populations, working poor and families of low and moderate incomes. About 36 percent of HHC's patients are black, the largest percentage of any ethnic group.

Today, HHC finds itself at a crossroads in its finances and operations. It stands to lose about $680 million in federal Disproportionate Share Hospital (DSH) funding in the next three years – funding for hospitals that serve a disproportionate number of uninsured patients. To ensure its future financial stability, HHC will seek authority for the state Department of Health to revise DSH funding to reward those providers that serve the most in need.

HHC qualifies as just that. Last year, HHC facilities served 475,000 uninsured patients out of a total of 1.4 million, or about 34 percent. Given those statistics, HHC is focusing on making sure that its patients who qualify for affordable coverage are able to enroll and stay enrolled. Two ways to increase coverage rates for its patient base are increased enrollment and retention in commercial MetroPlus plans.
While the Affordable Care Act expanded Medicaid coverage and NYSOH has made it easier for people to enroll in Medicaid and renew their coverage, some people still lose coverage — especially the vulnerable patient population of HHC. For example, a patient with an unstable living situation might miss important notices about renewing coverage. Enrollees in commercial MetroPlus plans can also lose coverage for many other reasons, such as missing a premium payment.

As a result, these patients suffer from a lack of continuity in care and either end up in emergency rooms for primary care or forego needed care, which could result in a hospitalization down the road that could have been avoided. Still, the marketplace renewal rate is at 84 percent, compared to three years ago when the Medicaid renewal rate was in the 60's.

To improve its retention rates HHC is expanding its outreach methods, including using emails, text messages and in some cases home visits to remind beneficiaries to renew their coverage. Many people now recertify through the marketplace rather than paper applications.