RAILROADED: College Soccer Coach Seeks Justice
Herb Boyd | 8/19/2015, 9:44 p.m.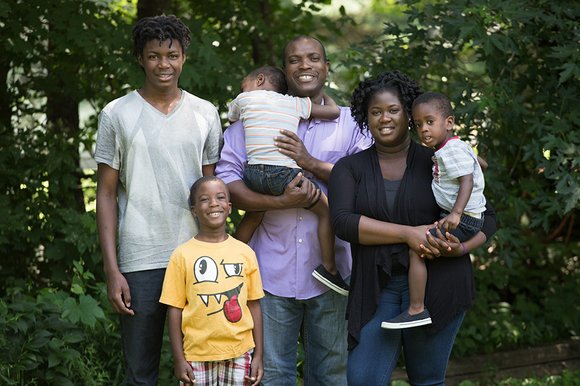 Special to the AmNews
In Potsdam, N.Y., a small town approximately 350 miles from Manhattan, a Black man has been accused of killing a 12-year-old white boy. It has all the drama and intrigue of a "CSI" episode, but it's all too real for Oral "Nick" Hillary, a former soccer star and coach, who faces second-degree murder charges in the death of Garrett Phillips, the son of Hillary's ex-girlfriend Tandy Cyrus.
"It has been like a nightmare," Hillary said in a recent interview. "I am innocent of the charges, and I feel like I'm being railroaded."
Hillary's nightmare began Oct. 24, 2011, when Phillips was discovered near death in his home. A neighbor claims to have heard screams from the apartment and called the police.
When an officer and the building maintenance manager entered the apartment, they found the boy unconscious and attempted to revive him before rushing him to a nearby hospital. He later died.
Mani Tafari, Hillary's civil lawyer and former teammate, provided a summary of the situation: "What is happening to Mr. Hillary is a textbook frame-up job. He is being legally lynched by the St. Lawrence County court system. When a man has been exonerated by DNA evidence and has two alibi witnesses who will not bend despite threats from the police, he should not be charged with murder in the United States. According to ESPN Grantland, the young boy was found unconscious, at approximately 5:30 p.m., taken to the hospital and died at 7:18 p.m. At approximately 8:30, the police showed up at Hillary's house and informed him of the boy's death."
A day later, on Oct. 25, the police recorded a video of a soccer game in which Hillary coached the Clarkson University team. The police used that videotape of the game to show that Hillary had a "significant limp." Viewing the video, which was posted online on truthfornickhillary.com, Hillary has no visible limp, thereby eliminating the possibility of an injury incurred in a leap from the second-story window of the apartment where Phillips lived.
Oct. 26, Hillary was summoned by the police. At the station he was read his Miranda rights then strip searched and booked. "I was completely naked," Hillary stated. "It was the most embarrassing moment of my life." There were also photos taken showing Hillary's genitals fully exposed, no doubt to the voyeuristic pleasure of the officers. Meanwhile, the victim's family was in another room signing affidavits about the incident with the videotape of the game attached to them. With this done, the police then searched his house without a warrant. Many of Hillary's personal items were also confiscated without a warrant, including his wallet and the keys to his house and his car, according to ESPN.
When Hillary, 41, was finally released from custody, he left the station wearing a hazmat suit with no underwear. During the search of his home, the police took many of Hillary's personal belongings to see if they could find DNA evidence. The DNA evidence they had from the victim's collar and fingernails was tested against Hillary's DNA "and there was no match," Hillary's criminal attorney Ed Narrow said during an interview with NPR.