10 best family campgrounds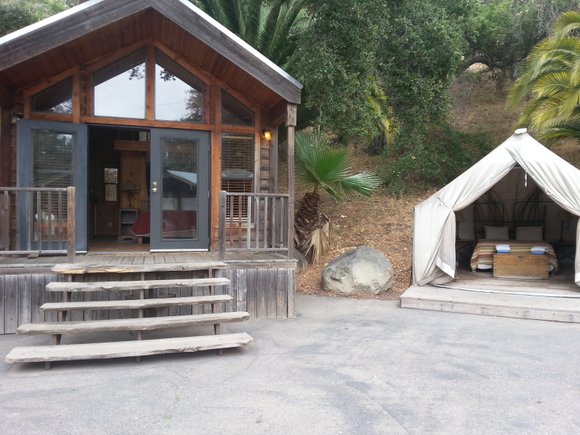 I have always loved to go camping! Being away from the everyday stresses of life, leaving behind most all of today's modern conveniences, the enhanced taste of food when prepared alfresco and the opportunity to immerse myself in nature at the beach, in the mountains, in state and national parks and at other amazing places.
Recently, TravelChannel.com published their list of "The 10 Best Campgrounds for Families" across the country, each offering its own unique amenities for spending time in the great outdoors (www.travelchannel.com/interests/outdoors-and-adventure/articles/10-best-campgrounds-for-families). Following is a snippet about each, plus quotes from the Travel Channel explaining why it made each selection.
Herkimer Diamond KOA (Herkimer, N.Y.)
Located in upstate New York approximately 15 miles from Utica, Herkimer Diamond KOA is great for those who enjoy watersports, including canoeing, tubing and kayaking. Campers here are also close to the Herkimer Marina, which offers a canal boat ride that goes through a lock along the Erie Canal and is within 30 miles of the famous Cooperstown's Baseball Hall of Fame.
"Science-loving kids will go mad for the Sky Catcher, an astronomy-themed cabin with its own observatory and high-powered telescope. Or book Professor Gadget's Robotics Lodge, a deluxe cabin outfitted with a vacuuming robot, motion-sensing lights and plenty of robotic toys." http://koa.com/campgrounds/herkimer
Lake George Escape (Diamond Point, N.Y.)
Immerse yourself in the natural beauty of the 6-million-acre Adirondack Park at Lake George Escape. The park encompasses 178 acres and is recognized as one of the premier family camping resorts and destinations in the region.
"A full-time activities staff ensures that children have plenty to occupy them every week of the summer, from doing the limbo at a luau to decorating bikes and joining a Mardi Gras-themed bike parade." www.lakegeorgeescape.com
Fort Yargo State Park (Winder, Ga.)
This beautiful state park is nestled between Atlanta and Athens, and features a log fort built by settlers for protection against the Cherokee and Creek Native American tribes in 1792. Eighteen miles of trail and a 260-acre lake offer loads of outdoor recreational activities for the entire family.
"Fort Yargo State Park is one of 13 state parks participating in Georgia's 3-year-old First-Time Camper Program, which enables families to experience sleeping under the stars in a tent before investing in their own camping equipment. … The state park also offers ranger-led nature hikes and three-day Junior Ranger camps." http://gastateparks.org/FortYargo
Ventura Ranch KOA (Santa Paula, Calif.)
Located off scenic Highway 150 approximately an hour and 15 minutes north of Los Angeles, between Santa Paula and Ojai, Ventura Ranch KOA is a 76-acre campground. Activities here encompass rock climbing, zip-lining, nature walks and Friday night movies under the stars
"In the evening, settle in-to your tent or cabin. Even better, reserve one of several Sioux Indian-style tepees. The campground also has safari tents with comfy beds and private porches." http://koa.com/campgrounds/ventura-ranch
Jellystone Park (Larkspur, Colo.)
This family-oriented, 100-acre private park offers a wide array of accommodation options, plus a wealth of activities, including hiking, fishing, disc golf, basketball and volleyball, horseshoes and ranger-led activities. It has also been awarded a "Pinnacle Award for Excellence" three of the past five years.