Charlie Parker Jazz Fest, Maxine Sullivan Way
Ron Scott | 8/20/2015, 10:50 a.m.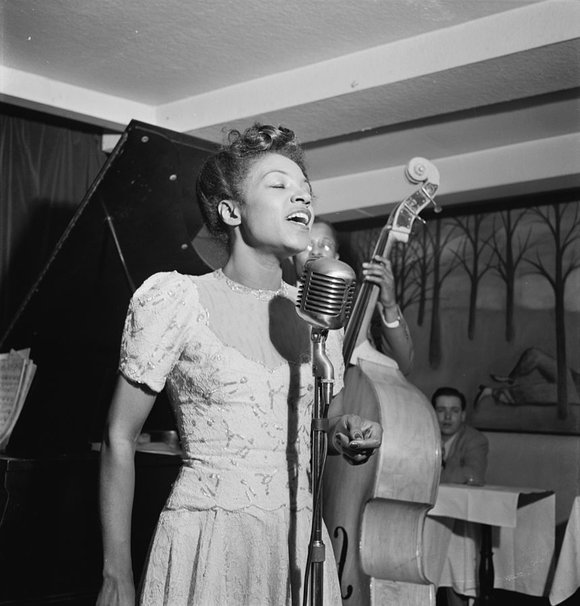 The saxophonist and composer Mahanthappa uses his experience growing up as a second generation Indian-American to intertwine progressive jazz and South Indian classical music. The tenor saxophonist Joe Lovano will hold court with his Village Rhythms Band; pianist-composer Myra Melford, with her most ambitious project to date, combines narration, dance and video with music for her quintet; Snowy Egret joins the bill with the only jazz vocalist on the card, Michael Mwenso, a fixture of the uptown jazz scene who is making his way downtown with his signature style.
Maxine Sullivan is considered one of the best jazz vocalists of the 1930s. In the 1940s, she performed with bands led by Teddy Wilson, Benny Carter and Jimmie Lunceford.
The singer, a native of Pennsylvania, expanded her career when she relocated to New York. Later, during her 40 years residing in the Bronx (on Ritter Avenue in the Morrisania section), she became an active member of the community as president of the local school board and the founder of the "House That Jazz Built," whose purpose was to promote and preserve jazz in the community.
Recently at City Hall, during an official ceremony, Mayor Bill de Blasio signed a bill co-naming streets in the five boroughs. One of those honorees was Sullivan. The street will be named Maxine Sullivan Way. Other honorees included the trumpeter Henry "Red" Allen, who lived a few blocks from Sullivan, and Spike Lee's film "Do the Right Thing."
"I am profoundly grateful for this honor," said Paula Morris, Sullivan's daughter. "I was pleasantly surprised at how many in the audience came up to me and expressed their admiration for my mother."
Sullivan made a string of recordings throughout the 1980s despite being over 70 years of age. She was nominated for the 1979 Tony Award for Best Featured Actress in a Musical (won by Carlin Glynn) for her role in "My Old Friends" and participated in the film biography "Maxine Sullivan: Love to Be in Love" shortly before her death.
The unveiling of Maxine Sullivan Way will take place Oct. 10, 11 a.m. to 1 p.m., at the Bronx street.