Mary Edmonia 'Wildfire' Lewis, a trailblazing sculptor
8/20/2015, 2:15 p.m.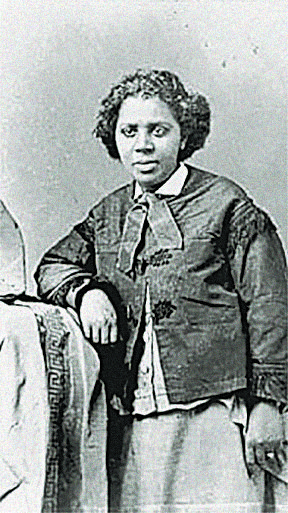 An earlier work of hers, "The Arrow Maker," was dedicated to her Indian heritage. It depicted an Indian father teaching his daughter how to make arrows. There were other heritage pieces that accompanied her works of such notables as Abraham Lincoln and Gen. Ulysses S. Grant.
Most authorities on sculpture deem her "The Death of Cleopatra" to be her most commanding and realized work of art. It received such critical acclaim that it warranted a place in the Philadelphia Exposition in 1876 and later in Chicago. At two tons, the sculpture was too large and costly for it to be returned to her in Italy. Placed in storage, the sculpture vanished until discovered several decades after Lewis' death in 1907. Since 1985, it has been housed at the National Museum of Art.
Much like her early years, Lewis' final years are shrouded in mystery, but it was reported that she continued to exhibit her work well into the 1890s. One of the last reliable accounts of her life was disclosed by Frederick Douglass, who visited her with his wife in 1887 and recorded the moment in his diary.
Perhaps the most definitive account of Lewis' life was written by Lisa Rivo for "The African-American National Biography," edited by Henry Louis Gates Jr. and Evelyn Brooks Higginbotham. There she centers Lewis' legacy, noting that she was "a generation older than the sculptors Meta Warrick Fuller and May Howard Jackson and two generations older than Elizabeth Prophet, Augusta Savage and Richmond Barthe, Lewis was the first African-American sculptor to gain an international reputation. Lewis, who never married, was an independent woman and a skilled survivor, succeeding against unprecedented odds. In all, she created about 60 unique pieces, less than half of which have been located. Remarkably, Lewis succeeded amid a social milieu deeply stratified according to race, gender and class and within an artistic style exclusively devoted to ideas of Western beauty and history, even while she herself did not conform to any of these standards."
The last words belong to Lewis, who said, "I have a strong sympathy for all women who have struggled and suffered." She could have been talking about her own furious passage.