2015's most and least affordable US travel destinations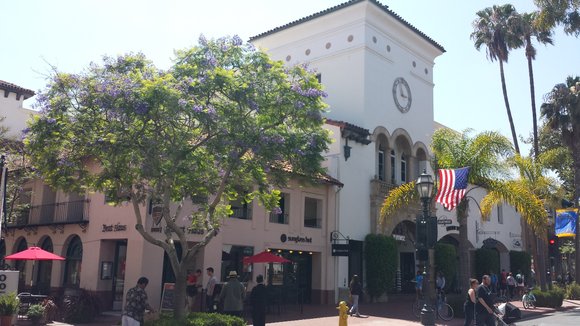 I normally don't think of, or consult, banking institutions when deciding where to embark upon a travel sojourn. However, a recent email I received from the folks at GOBankingRates.com piqued my interest with the title "The Best and Worst Cities for Cheap Vacations in 2015: GOBankingRates Study Finds the Best Vacation Spots in the U.S. for Frugal Travelers."
In retrospect, I'm not sure if it was the words "best" and "worst" or "frugal" that first caught my eye, but I checked into it and saw that the information has a lot to offer, in that it really wasn't about "best" and "worst," but rather the "most" and "least" affordable.
To create their respective results, GOBankingRates curated a list of 50 of the most popular U.S. vacation destinations, ranking each on the basis of information from a variety of reliable industry sources, using the variables most important to today's travelers: airfare costs (30 percent), ground transportation costs (10 percent), hotel prices (45 percent) and food and drink expenses (15 percent). The results were enlightening and, in some cases, downright surprising.
According to Casey Bond, editor-in-chief of GOBankingRates, "You don't have to drive to the middle of nowhere to find a cheap summer vacation. In fact, some of the least expensive destinations on our list are also the most popular … Still, it's important to remember that saving money on vacation doesn't end with finding a cheap flight or inexpensive hotel room … You can have more fun, spend less money and get a more authentic experience at some of the cheapest cities in the country."
Following are their destination findings, coupled with just a snippet, in GOBankingRates' words, of how it earned that ranking.
Ten best cities for cheap vacations
No. 1. Las Vegas
Anyone who's come back from a Sin City vacation with significantly lighter pockets have only themselves to blame … The place is just crawling with deals, such as inexpensive buffets, hotel and show packages and more. … And the average cost of a round-trip flight to Vegas was the lowest of any city featured on this list. … The key to surviving this city on a budget is to keep your gambling in check.
No. 2. Jacksonville
From stand-up paddle boarding to fishing excursions, many head to Jacksonville to hit the sand and sea. Jacksonville scored well in all categories, but … had the lowest overall hotel prices out of any of the destinations on our list.
No. 3. Orlando
Orlando is, of course, famous for its theme parks … What many don't know is visitors also have access to a wealth of golf courses, shopping venues and restaurants.
No. 4. Kansas City
Even if you aren't a barbecue fan, there are plenty of other reasons to visit Kansas City, Mo. The city is home to a thriving arts scene, an eclectic mix of music and some seriously die-hard sports fans.
No. 5. Detroit
(The) Motor City might be an unlikely vacation spot, but the area actually has a number of attractions that make this destination a standout. … Detroit also boasts extremely low hotel, food, drink and transportation costs.