Gary Keys, a force in documentary films, dies at 81
Ron Scott | 8/27/2015, 12:59 p.m.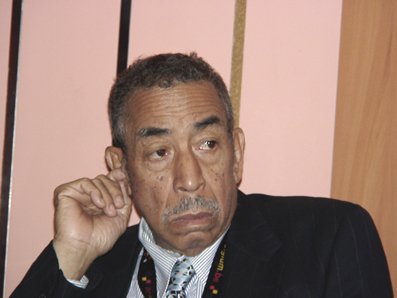 Keys co-founded the Museum of Modern Art's "Jazz in the Garden" program. Some of his work is on display at MOMA. Many of his films were featured at national and international film festivals, including a retrospective in Dublin, Ireland.
"Often when Keys was in the hospital and sitting in his wheelchair, he was still writing or talking about shooting a new film," stated Okaru Lovelace, a singer-songwriter who was an assistant on his Count Basie film. "I learned a lot from him about art, music and life. Maybe his truth will come out in my music."
Keys was a maverick who refused to follow. He created his own path and along the way helped inform generations on everything from education to music, civil rights and health. He filmed projects that reflected the community, such as his 1975 film on the Newark Boys Choir and his film on Harlem Prep, which was probably the blueprint for today's charter schools.
Keys had two Ellington-related projects in the works, including producing a play, "The Duke and the Duchess," about Ellington's 1943 Carnegie Hall concert and the bandleader's encounter with first lady Eleanor Roosevelt. He also had plans to release a 20-track CD of unreleased Ellington music from his 1968 Mexican tour.
When this filmmaker wasn't working, he took pleasure in hosting parties at his Upper East Side apartment, where he cooked delicious food accompanied by live music played by his jazz musician friends. His parties were part of his legacy, a meeting of the minds with live music swinging along with his humorous wit.
He is survived by his son, Ellington, and two daughters, Linnea and Malena.