#TakeCareofHarlem goes back to school
8/27/2015, 5:29 p.m.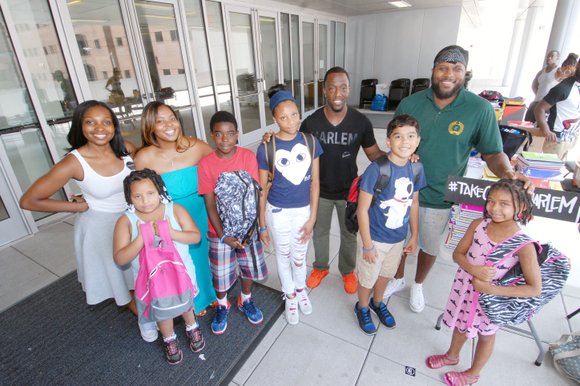 Harlem Hospital Center's Mural Pavilion welcomed up to 500 kindergarten to grade 12 students and their families, preparing for the new school season at "Cool for School" Sunday, Aug. 23. All attendees received "golden tickets" before the big day at Harlem Haberdashery and Paw Prints of Harlem ("Cool for School" event partner locations). As well as receiving school supply goodies, attendees were able to participate in group fitness exercises for kids and families.