Bronx BP opens new amphitheater in Soundview Park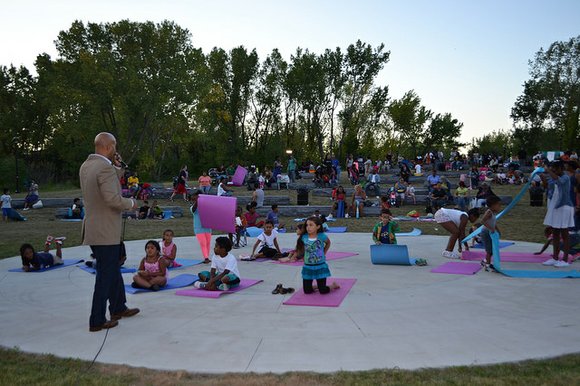 On Thursday Bronx Borough President Ruben Diaz Jr., in collaboration with the New York City Parks Commissioner Mitchell J. Silver, hosted a ribbon cutting and free movie night at the newly constructed Amphitheater in Soundview Park.
Diaz addressed neighborhood youth following their free yoga lesson, which was sponsored by Sweetwater Dance and Yoga Studio.