Eldzier Cortor's paintings preserved African tradition
Herb Boyd | 12/3/2015, 1:25 p.m.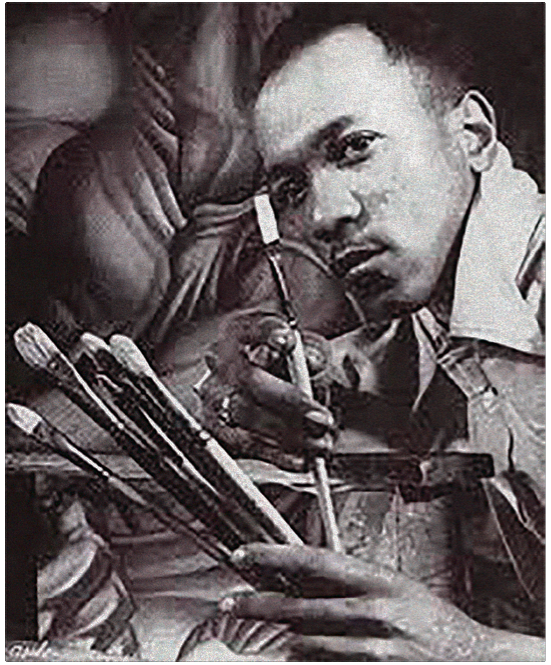 Cortor's works exuded elegance, usually developed in a classical mode, especially in his portraits and landscapes. A painting of a woman resembling a Siamese twin is exemplary of his precision and grace. Sometimes the forms of paintings possessed a surrealistic quality but never without a lively prospect and resembling in many respects the joie de vivre that resonated from many of Motley's scenes.
There is one painting of his that depicts a woman, perhaps a Gullah, at the forefront of landscape that slopes off in the distance. Her large presence gives the painting an even deeper dimension, a country setting from which the woman may have plucked the flower in her hand.
When asked why Black women appeared so often in his paintings, Cortor said, "The Black woman represents the Black race. She is the Black spirit. She conveys a feeling of eternity and a continuance of life."
Throughout his enormously productive career, Cortor said "classical composition" was the best approximation of the style that governed his paintings, drawings and prints. However, according to several art critics, his work became more biographical and more concerned with depicting his past experiences.
Among a number of memorable exhibitions featuring his work was a retrospective at New York's Kenkeleba House in 1988, where his work was displayed alongside paintings by Motley and Hughie Lee-Smith.
Although often recreating his personal odyssey through his work, he rarely resorted to popular trends. And this continuity of theme and attitude can be seen in most of his major pieces—many of which are among collections at the Art Institute of Chicago, Howard University and the Smithsonian American Art Museum. His work, along with several paintings by Motely, was featured in the inaugural show at the new Whitney Museum of American Art, "America Is Hard to See."
Not hard to see is his "Dance Composition," created in 1976 and selected by the Schomburg Center in its "Black New York Artists of the 20th Century" brochure.
Cortor's deep commitment to preserving images of the African Diaspora never ceased, though by the 1950s he moved to the Lower East Side of New York City, where he lived for the rest of his life, according to brochures from the Michael Rosenfeld Gallery, his primary dealer.
Even into his 90s, Cortor continued to create, and his mission in art to get spectators or viewers to spend more than a passing glance at his work was something done again and again.