NYC Health + Hospitals reminds New Yorkers to get tested
12/3/2015, 3:54 p.m.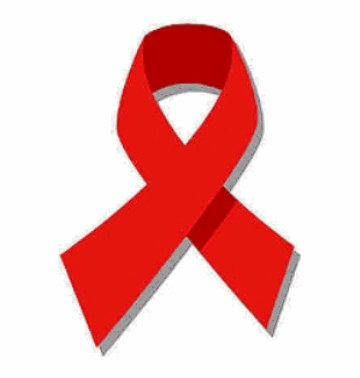 In honor World AIDS Day, which took place this week, NYC Health + Hospitals is reminding New Yorkers to prioritize their health by getting an HIV test. According to city health officials, more than 118,000 New Yorkers are living with HIV, with some remaining unaware of their status.
As the state's largest provider of HIV primary care, the city's public health system has tested more than 1.8 million people since 2005, has made almost 16,000 HIV diagnoses and has connected thousands of patients to the care they need. NYC Health + Hospitals makes HIV testing part of routine medical care by offering tests in various locations throughout the five boroughs.
"For more than 30 years, New York City's public health system has been a leader in the fight against HIV/AIDS and in improving the health care experience for HIV patients," said NYC Health + Hospitals President Dr. Ram Raju. "We continually work on improving HIV screening services and providing specialized and culturally competent care to HIV patients. Together we can proactively manage their long-term health and limit transmission throughout the community."
NYC Health + Hospitals' 11 acute-care hospitals are designated AIDS centers, and its hospitals and community health centers offer specialized HIV care to all New Yorkers, regardless of ability to pay or immigration status, including the following services:
HIV Testing—Fast, easy and confidential. Tests are available at all public hospitals and community health centers in the five boroughs.
Access to Care—NYC Health + Hospitals facilities have a seamless system to immediately link people to continuous, team-based and coordinated quality care when they learn they are infected with HIV. People with HIV diagnoses receive antiretroviral treatment and self-management health education to help them be healthier, live longer and prevent transmission.
Expert HIV/AIDS Providers—From physicians to support staff, the NYC public hospitals are home to nationally recognized HIV/AIDS specialists who have been on the front lines in the battle against this illness, providing compassionate care, testing, developing treatment plans and participating in important research.
MetroPlus Health Plan—NYC Health + Hospitals' health insurance plan, MetroPlus, one of the top-ranked health plans in New York City for almost 10 years, has the state's largest HIV special needs plan, which provides comprehensive and targeted medical and support services to people facing HIV/AIDS.
This year, the New York State Department of Health has selected Terry Hamilton, NYC Health + Hospitals' assistant vice president of HIV Services, to receive its Commissioner's Award for her commitment to reducing HIV infections in the state. Hamilton is a member of the state task force that recently developed a plan to drastically reduce HIV infections, with the goal to effectively end the HIV epidemic in the state by 2020.
The NYSDOH plan to eliminate mother-to-child transmission of HIV resulted in no infants being born HIV-positive in the state last year. The New York City Department of Health and Mental Hygiene released new data in its "2013 HIV Surveillance Annual Report" showing that the number of new HIV diagnoses in New York City has reached an all-time low.
[CUT BELOW IF NEEDED FOR SPACE]
The NYC Health + Hospitals health care system is a $6.7 billion integrated healthcare delivery system, the largest municipal healthcare organization in the country, and one of the New York area's largest providers of government-sponsored health insurance, MetroPlus Health Plan, the plan of choice for nearly half a million New Yorkers. The NYC Health + Hospitals healthcare system serves 1.4 million New Yorkers every year and more than 475,000 are uninsured. The system provides medical, mental health and substance abuse services through its 11 acute-care hospitals, five skilled nursing facilities, six large diagnostic and treatment centers and more than 70 community-based clinics. NYC Health + Hospitals/Health Home also provides in-home services for New Yorkers. The NYC Health + Hospitals system was the 2008 recipient of the National Quality Forum and The Joint Commission's John M. Eisenberg Award for Innovation in Patient Safety and Quality. For more information, visit www.nychhc.org, or find us on facebook.com/nycHHC or twitter.com/HHCnyc.