Tolliver at Sistas', Chuchito Bonafide, Roy Ayers burns
12/3/2015, 10:16 a.m.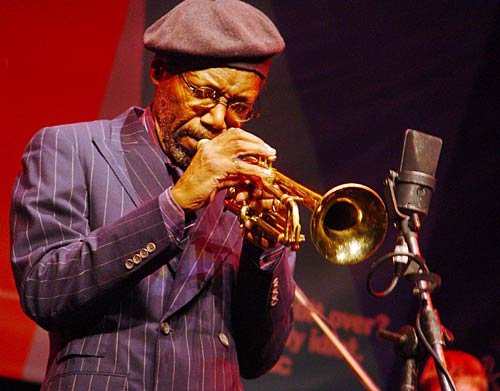 Bona played regularly in jazz clubs while living in France, with players such as Manu Dibango, Salif Keita and Didier Lockwood. In 1995, the Cameroon-born musician relocated to the city of New York, where he became a regular on the scene, playing with artists such as Joe Zawinul, Branford Marsalis, Chaka Khan and Bobby McFerrin.
"I went to a club to see a friend perform and found out that he had to pay $600 to even play in the club. I wondered why must every cost go up, but artists' fees go down?" Bona asked in a Village Voice interview. "I decided to create a club where the musicians can make money playing, where they can sell their CDs and get 100 percent of the revenue. I want to do something different, and I believe we can run a club where everybody can make money."
Club Bonafide will focus on providing support for the musician, where they will not be temporarily barred from performing at other venues before or after their show date.
Bona has plans to include a Sunday jam session for student musicians and a day dedicated to classical musicians each month. Bona feels there are some great classical musicians in this city who need to be heard in a different environment.
Roy Ayers, the innovative vibraphonist who married jazz, funk and R&B into his own soulful genre, has not lost his groove, as he demonstrated at his recent Blue Note engagement.
Hands in the air moving frantically to the beat, heads bobbing and shouts of "I love Roy!" made it apparent that Ayers still reins in the world of jazz funk. As Ayers began singing his all-time hit "Everybody Loves the Sunshine," the audience broke out in cheers. He ran his string of hits, such as "Searchin'," "Third Eye," "Red, Black, and Green" and "Don't Stop the Feeling."
The 75-year-old Ayers has been spreading his special brand of soul-funk for six decades, which included his 1970s band Ubiquity. Although a native Californian, he has been a New Yorker since the early 1960s. He was an early mainstay on the Upper West Side at Mikel's, where Miles Davis used to sit in the corner and James Baldwin's brother David was the bartender.
Ayers' reliable group included Mark Adams on keyboards, the bassist Donald Nicks, the drummer Bernard Davis and vocalist John Pressley. Ayers has always been ahead of the curve. His performances and deep list of compositions are a testimony defying the winds of time.